Ultimate Guide to Clubs on Ibiza
Ibiza is the party capital of the world. So it's no wonder that it's home to some of the most extravagant and mind-blowing clubs you'll ever come across. From superclubs that unite ravers in their thousands, to glamorous beach clubs that make you feel a million dollars. Ibiza has it all. No matter the genre, no matter the budget, the clubs on Ibiza have something to suit everyone's tastes. 
So, if you're an Ibiza virgin and don't have the first clue about what club to hit up first. Or, you've visited the island multiple times and are looking to stray away from the norm and try something new. Here is Ibiza's Bible's ultimate guide navigating your way around the clubs on Ibiza.
Clubs in Playa d'en Bossa
Bossa was built for clubbing. The resort boasts a vibrant strip of nightclubs, bars and beach clubs which can entice even the tamest of souls let loose. 
Ushuaia Beach Hotel
Top of the list for anyone who goes on holiday to Ibiza is Ushuaïa. The open-air venue shot to global fame with its untarnishable reputation for incredible stage production and line-ups consisting of nothing less than dance music royalty. We're talking the likes of Calvin Harris, Avicii, Carl Cox and more. In 2019 electronic pioneers Kraftwerk even made their White Isle debut at Ushuaïa. 
Hï Ibiza
Cross the street and you're at Hï Ibiza. Formerly known as Space Ibiza, the club revamp and rebrand now represents the epitome of a modern-day superclub. Multiple outdoor terraces and bars offer a chilled out social area, complete with VIP teepees. Meanwhile inside, all eyes are on the mind-blowing combination of talented DJs, immersive production and glamorous dancers. Oh, and the unisex toilets complete with a DJ booth. Now, that's a sight to see!
Octan
Rising from the ashes of former nightclub Sankey's, Octan opened its doors in 2019 and was an instant hit. Channeling underground and warehouse vibes into their enticingly dark and intimate venue, Octan stripped back the need for extravagant production and put the music at its core. Steve Lawler, Apollonia and Seb Zito all contributed to the club's unforgettable first season.  
Also in Playa d'en Bossa you'll find Hard Rock Hotel, SWAG, Bora Bora, El Patio and more.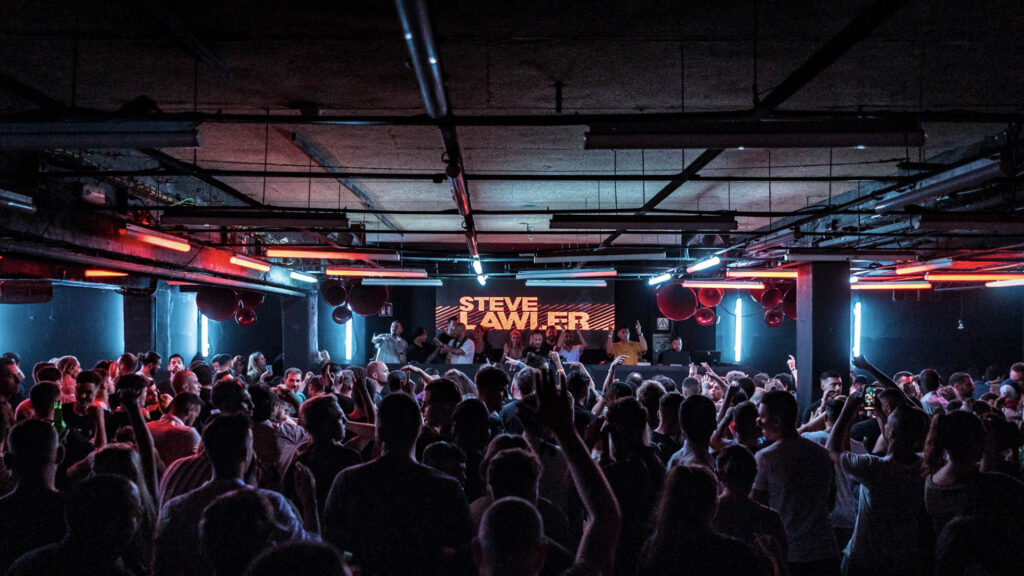 Clubs in San Antonio
Ibiza's east coast hub comes alive every summer with workers and holiday makers alike. Rooted into Ibiza clubbing history as the original party hotspot, San Antonio is home to some of the island's best loved clubs.
Ibiza Rocks
For the daytime drinkers you can head to 'the home of the pool party' Ibiza Rocks. Offering seven days a week of poolside fun with top DJs, live singers and the crazy antics of Bongo's Bingo. Or, check out the stylish surrounds of O Beach Ibiza. The hedonistic beach club is famed for its daily pool parties, luxury VIP packages and extravagant entertainment from float parades to acrobatics. 
For the night time clubbers of San An, you can kick the evening off with a few cheap and cheerful drinks down Ibiza's notorious West End strip. Then, take your pick of San Antonio's two superclubs Eden and Es Paradis. 
Eden Ibiza
In recent times Eden has attracted huge promoters such as Toolroom, Defected and SHINE. All eager to make the most of the club's VOID sound system. Eden is a great budget-friendly option and is often a favourite with workers.
Across the road you'll find Es Paradis, one of the more unusual clubs on Ibiza with it's temple-like interior. Get messy at Es Paradis' infamous water and foam parties!
Pikes Hotel
On the outskirts of San Antonio and you'll find two more of Ibiza's top clubbing destinations. Once a playground for the rich and famous of the 1980s. Tony Pikes' legendary Pikes Hotel continues to host intimate parties in the former private suite of Freddie Mercury. Meanwhile, in the grounds of an abandoned zoo, Benimussa Park is now San Antonio's go-to open-air club for a wild night. Especially if it's a dance with resident party, Zoo Project!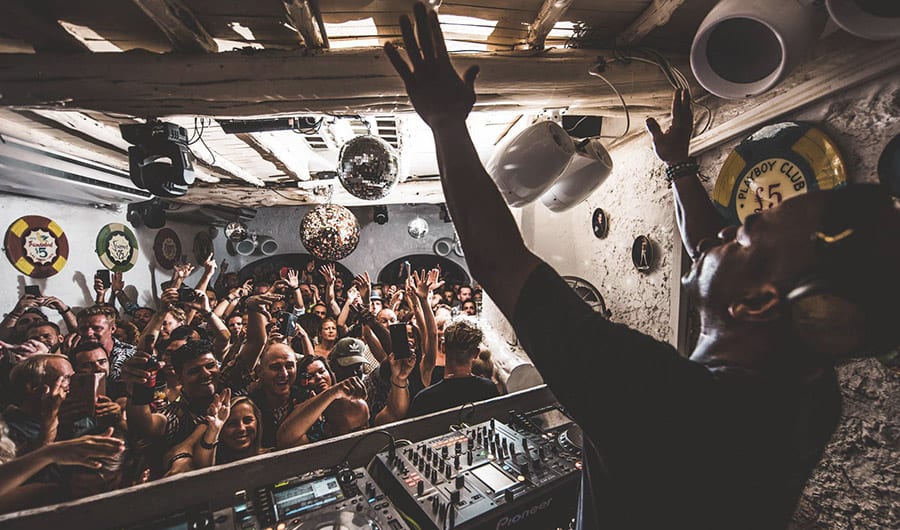 Clubs in Ibiza Town
At night Ibiza Town (Evessa) truly comes alive. In Ibiza's capital, you can enjoy world-famous bars and restaurants along the picturesque marina. Before heading to some of the city's favourite nightclubs.
Pacha
For both locals and tourists, the now worldwide party brand Pacha has been a dazzling staple in Ibiza's clubbing scene for decades. Pacha is an explosive combination of glamorous fun and even boasts Ibiza's largest VIP area. It's no wonder, David Guetta, Solomun and Martin Garrix have all brought their parties to dance under Pacha's iconic glitterball cherries. 
Heart Ibiza
HEART Ibiza is the go-to dance floor for the island's illustrious characters. Fusing fine dining, art, and clubbing into one, you can expect an electric party atmosphere and a dazzling show with top DJs. Complete with awe-inspiring artistic performances and visuals. 
Lio Ibiza
Also down by the seafront is cabaret bar, restaurant and club Lío Ibiza. A firm favourite with Ibiza's most glamorous jet-setters, Lío is famed for its entertaining shows of live vocalists, DJs, acrobats, dancers and more.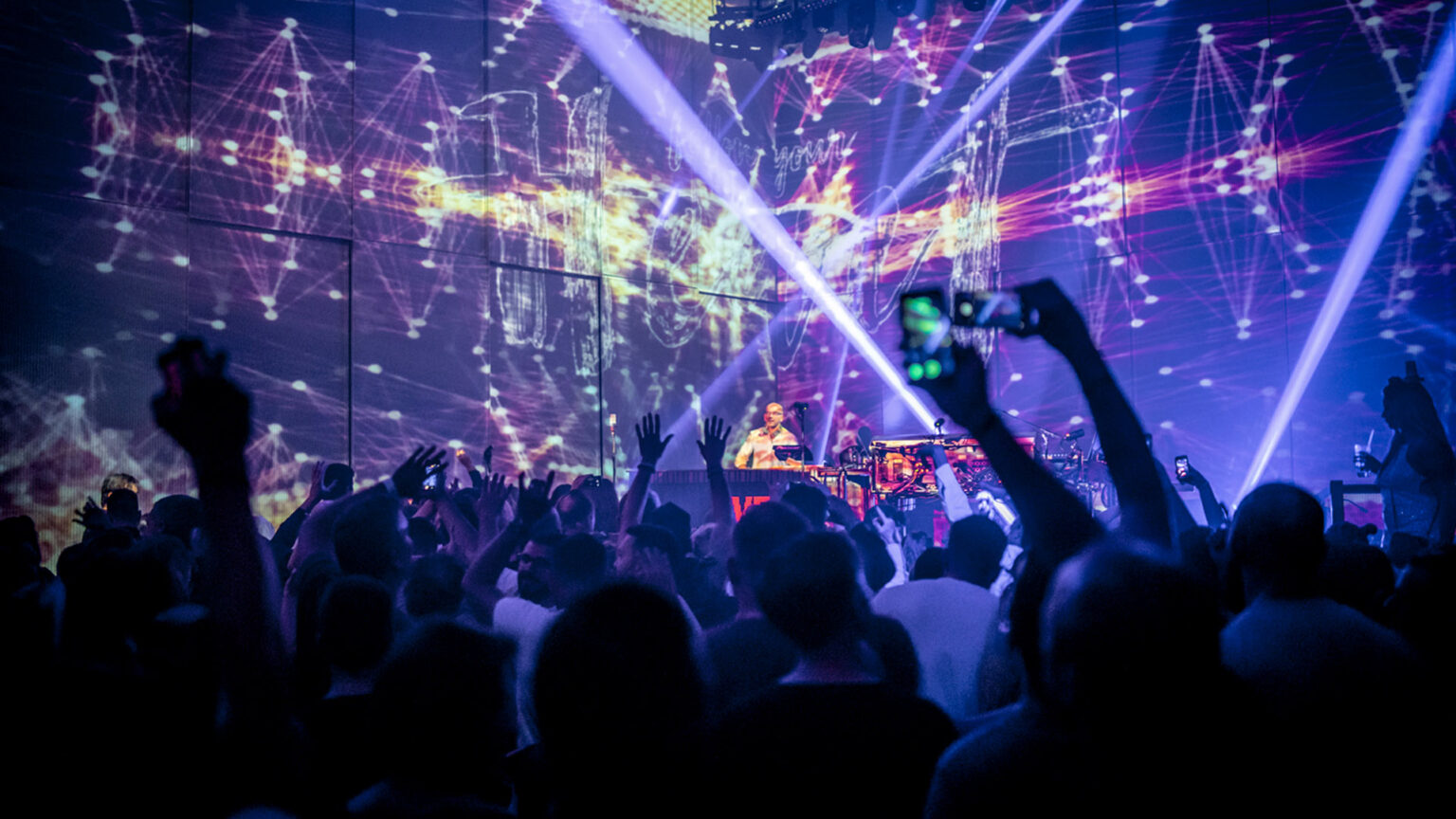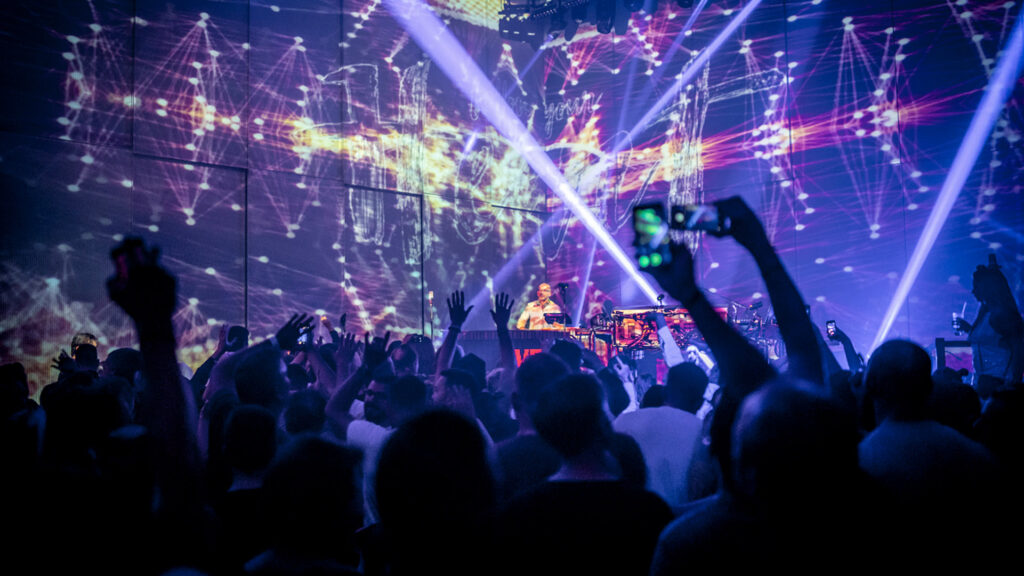 Clubs in San Rafael
Between San Antonio and Ibiza Town lies San Rafael. Home to Amnesia, Privilege, and Underground. A pretty heavy-weight roster of clubs for a quaint town if we do say so. 
Amnesia
Amnesia is arguably one of the most famous clubs on Ibiza. Split over two rooms, the Club Room is the perfect intimate space to soak up the vibrations of pounding beats and funky bass lines. Whilst the main Terrace offers a spacious dancefloor for clubbers to dance in unison awaiting that magical Amnesia moment when the sun rises over the glass ceiling. 
Privilege
Take a short walk across the road and you'll be in the realm of Privilege. Holding an impressive title as 'The World's Biggest Nightclub' it's no surprise that parties here aim to break boundaries. Attracting purveyors of underground music, previous residents such as Resistance and Solid Grooves have kept the enormous nightclub buzzing at all times. Essential to any night at Privilege is a jaunt to the Vista Club as the sun comes up through the glass front with spectacular views of Dalt Vila in the distance. Pure Ibiza magic!
Underground
San Rafael's final club offering is a little lesser-known but definitely worth a visit. Underground is an intimate club and as the name suggests it's a no-frills affair with music at its core. Compared to many of the superclubs on Ibiza, Underground doesn't rely on flaunting huge headliner names to pull its punters. It's all about the vibe.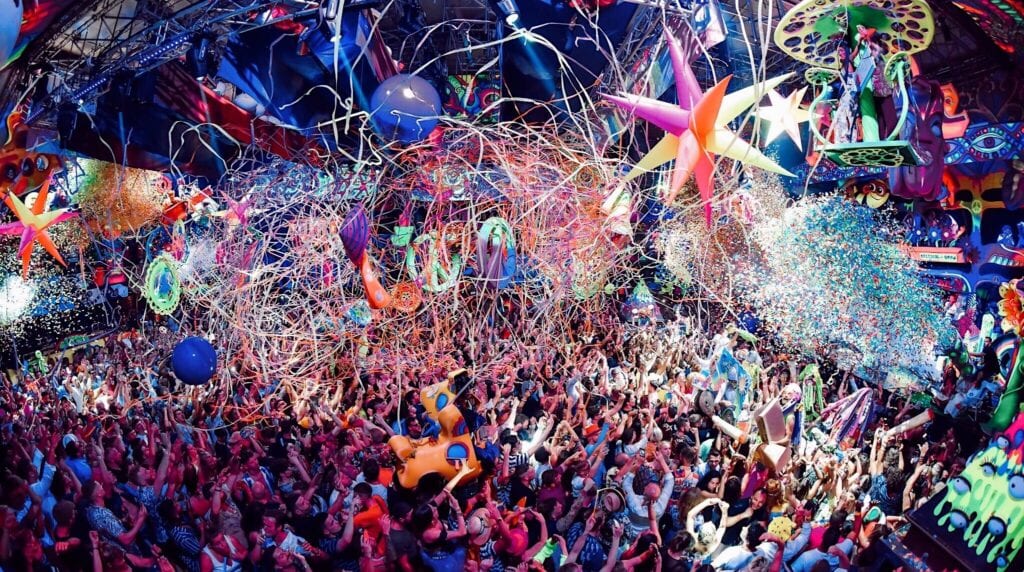 Other clubs on Ibiza
We're not done yet! Ibiza still has so much more to offer in the way of clubs. 
DC-10
Take a short drive from the centre of Playa d'en Bossa to Ibiza Airport's rebellious neighbour DC-10. The former aeroplane hangar has been an institution for Ibiza's underground clubbing scene for over two decades now. Raw, warehouse raving at its finest, with industry heavy-weights on the line-up, isn't for the faint-hearted. Yet at DC-10, a 12 or more hour rave feels like it should never end.
Cova Santa
Dance under the stars on the hillside dancefloor of Cova Santa. Nestled in the picturesque setting of San José, the boho-chic venue combines Ibiza's love of clubbing with its rooted hippy culture. Magical parties combine market stalls, street food, and live artistic performances into its quirky club nights.
Destino
The cliffside resort of Destino might be a lavish poolside paradise by day, complete with panoramic coastal views of Formentera and Ibiza Town. However, in the summer months, Destino's open-air dance floor hosts select party nights that are often followed by rumours of afters in the resort's basement nightclub, Tox. As part of the Pacha group, it's no wonder we've seen the likes of Joseph Capriati, Denis Sulta and Guy Gerber command the Destino decks.
To keep up to date with the latest clubbing events on Ibiza, be sure to check out our clubbing calendar.