The Ibiza Bible team has access to the most sought after Ibiza boats trips. Our experienced team has curated the ultimate Ibiza boating experience with every detail of the trip carefully thought about. We have all-inclusive Ibiza boat trips available from sunset charters moored outside Cafe Mambo to a full day trips to Formentera on a luxury superyacht. 
With every Ibiza boat trip, you and your group will gain exclusive access to the Ibiza Bible superclub guestlists and discounted club tickets. Being part of this elite list will save you and your friends/ family hundreds of Euros on club entries throughout your stay. We're here to make your holiday the best one yet!

Why Book your Ibiza boat trip with us?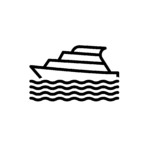 Premium boats
We have access to the most premium boats and yachts in Ibiza. Every one of our boats is stylish, comfortable and most of all safe.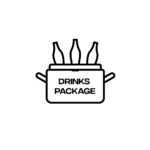 Complimentary drinks packages
The majority of our Ibiza boat trips include complimentary drinks. Relax on your very own private yacht with something cold in your hand.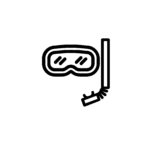 Snorkelling equipment
Snorkelling equipment is included on every Ibiza boat trip so you can explore underneath the sea. You never know what you might see!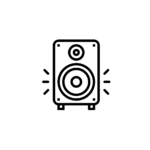 Custom Sound System
Play your own music onboard your Ibiza boat trip with our custom sound system. Listen to your favourite Ibiza bangers all day long.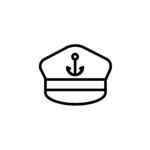 Skipper Included
Our Ibiza boat trips wouldn't be the same without our team of professional skippers to make your boat experience special. They also sometimes double up as photographers!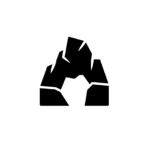 Hidden beaches and secret coves
We will take you to hidden beaches and secret coves along the coast you didn't even know existed. Fancy a cliff jump? We've got you covered…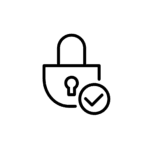 Secure Booking System
We only deal with trusted boat partners on the island who we have built up a relationship with over the last 12 years ensuring maximum security when booking.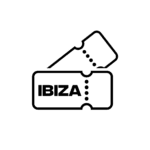 Access to Guestlists
With every Ibiza boat trip booking you will get access to exclusive Ibiza Bible Super Club guest lists and discounted club tickets saving you hundreds of Euros on your holiday.

Complete Your Ibiza Boat trip Experience
Book Now
We can source boats on request. If there's something specific you're looking for, fill out the enquiry form below and one of our team will be happy to help. 
Book Now
We can source boats on request. If there's something specific you're looking for, fill out the enquiry form below and one of our team will be happy to help. 
Frequently asked questions
We have put together some FAQs for your Ibiza boat trip. If you have a question and can't find what you're looking for, please get in touch
What routes are available on our Ibiza boat charter?
Ibiza is a beautiful island and showcases some of Europe's best beaches. There are many different routes to choose from. Your skipper will advise which route is perfect for you based on your preferences and departure port, ensuring there is favourable wind conditions along your route. 
What is there to do on my Ibiza boat charter?
A typical day aboard your Ibiza boat trip will include lots of relaxing in the sunshine, listening to music and drinking a refreshing drink whilst enjoying some of the best boating routes in Europe. You can also explore the underwater world by snorkelling on any one of our charters.
Which boat will be the best option for us?
We have a large selection of Ibiza boats to choose from so it will all depend on the size of your group and your budget. You will need to have a think about your specific needs and one of our experienced team will be on hand with advice to make sure you make the perfect choice.
Our group is too big for the boat we would like to choose, what can we do?
No problems, we can arrange 2 boats to travel together for the full day in tandem. This is ideal for larger groups and you will never have to worry about getting separated as the boats will be together at all points of the charter except whilst in transit from beach to beach.
What is included in the price of the Ibiza boat charter?
This will vary slightly from boat to boat so please check the individual boat descriptions to give you clarity on what's included.
Each Charter includes Skipper, mooring at home port, complimentary drinks (beer, wine, soft drinks, and water), snorkeling equipment, and fuel. There may be instances where snacks are included however we would bring your own.
When should I make my Ibiza boat booking?
We are extremely busy throughout the summer months (May – October) so if you have a specific date in mind we recommend you booking well in advance to avoid disappointment
How do I make a booking?
To make a booking contact us through using the enquiry form on our website. Please make sure you give us as much information as possible so we can recommend the boat that is ideal for your day out on the water. The more information you give us, the easier it will be for our team to match a boat to your specific needs. Once we have found the perfect charter boat we will need a 50% deposit to secure your place. Please remember your date will only be reserved on confirmation of the deposit
How do I pay for my Ibiza boat charter?
We require a 50% deposit to secure your Ibiza boat trip. This can be made payable by bank transfer or PayPal. The remaining 50% balance will need to be paid on the day
Do you take last minute bookings?
Many of our Ibiza boat trip peak season dates are booked up well in advance, however we do sometimes get cancellations so check with us to see if we have your date available. We will do our best to fit you in.
Can I bring my own drinks on board?
Bringing your own drinks on board is allowed on the majority of our Ibiza boat charters. If you would like to bring your own drinks, please check with us first and we can confirm. If there is a specific drink you would like, ask us and we will do our best to accommodate
What time will my Ibiza boat charter start?
If you are taking advantage of one of our packages the charters will have pre-determined start times, please check the descriptions for start times. 
Can I bring my children?
We do cater to family day charters however if there are children on board they must be accompanied by at a ratio of at least one adult per child. No children are allowed on Hen/ Stag charters. It is strictly at our discretion whether we allow children to travel
What happens if there's bad weather?
With over 320 days of sunshine per year, it is rare that we get bad weather in Ibiza during the summer. In the unlikely case of bad weather we will do our best to swap your charter to a day which is convenient for you. If this is not possible a full refund will be given.
I have a special request, can you make it happen?
If you have a special request pass it on to our team and we will do our best to make it happen. We have lots of connections on the island so you may be surprised what we can pull off.
We Create Unique Holiday Experiences, Check Out Our Other services