It's the same at the beginning of each and every year – the air full of anticipation, whispers and rumors circling the world wide web and WhatsApp groups specifically created, just so people can start talking about 'the holiday of the year'. Whilst social media starts filling up with Ibiza countdowns, evidence of holiday shopping & fresh trainer purchases – the island gears itself up for the excitable tourists that will hit its shores throughout summer.
Ibiza has a long and cultural history, with an abundance of hippy vibes, which are extremely prominent even today. The Hippie Movement started in the early 60's and has grown and evolved into what you see now on the island. The start of this movement alongside tourism development in the 60s made Ibiza the 'place to be' for artists, creatives and writers – and it is very much the same to this day. Many DJ's spend their summers on island, filling super clubs every day of the week, whilst writers, walkers, cyclists and locals use Ibiza as an out-of-season heavenly retreat.
Millions of tourists visit The White Isle each year for a multitude of reasons; the nightlife, the scenery, the beach clubs and the food (just to name a few), and our Ultimate Ibiza Guide 2020 is going to delve into the best of what's on offer.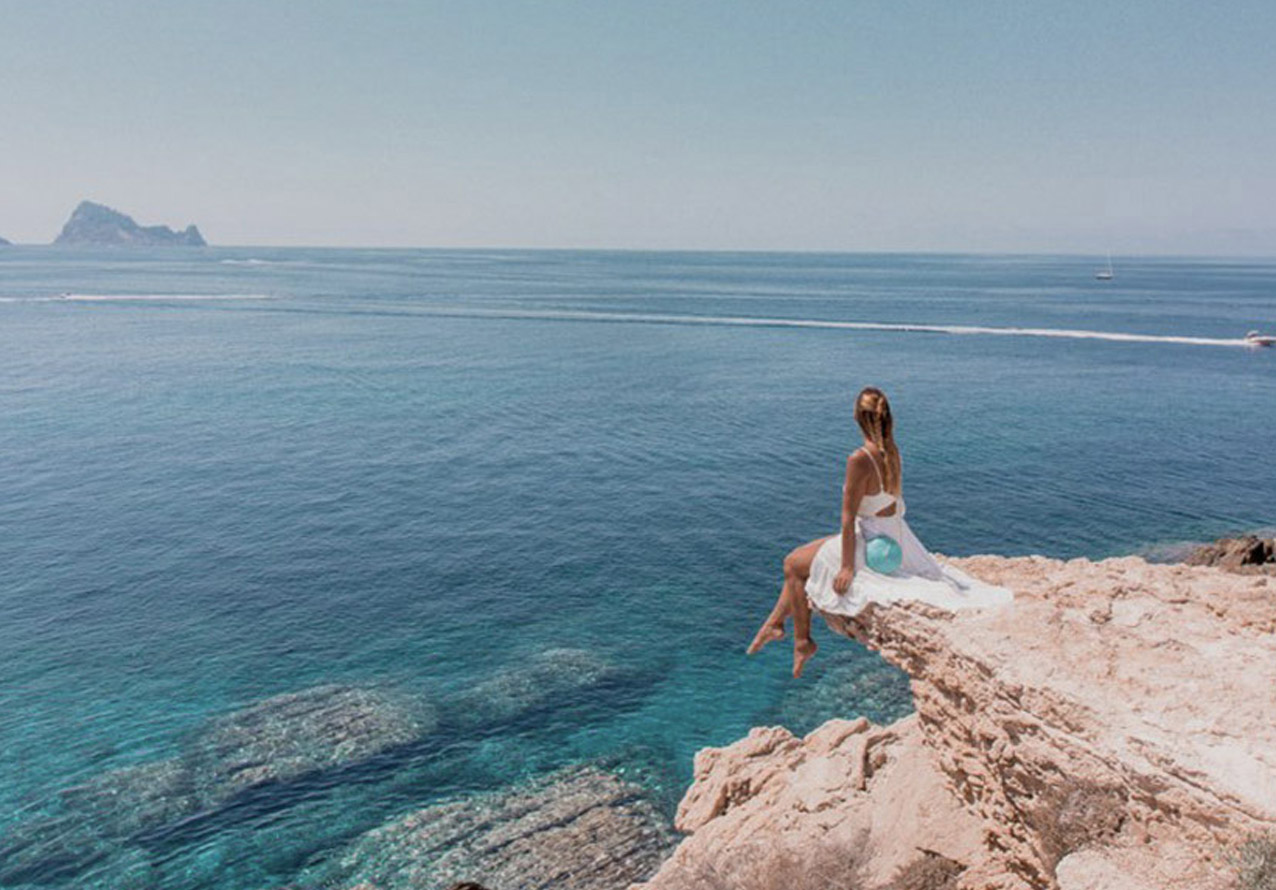 There are huge advantages of visiting Ibiza at almost any time of the year, from the changes in weather to the changes in superclub line-ups, so let's break down the season and give you the highs and lows of each.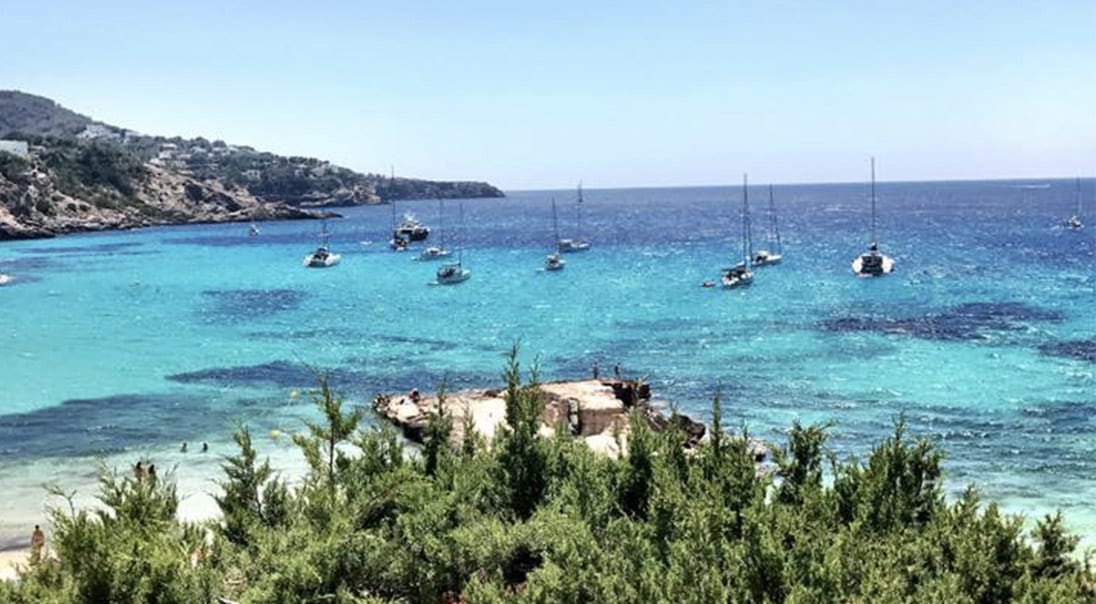 Pre-Season (April):
April sees the magical island of Ibiza start to come to life. More shops and bars are starting to open, giving them a few week's practices before the season truly begins, and we see a steady increase in the hustle and bustle of daily life, especially in places such as San Antonio and Ibiza Town. The weather is truly delightful and the beaches still practically empty – the perfect time to explore the island.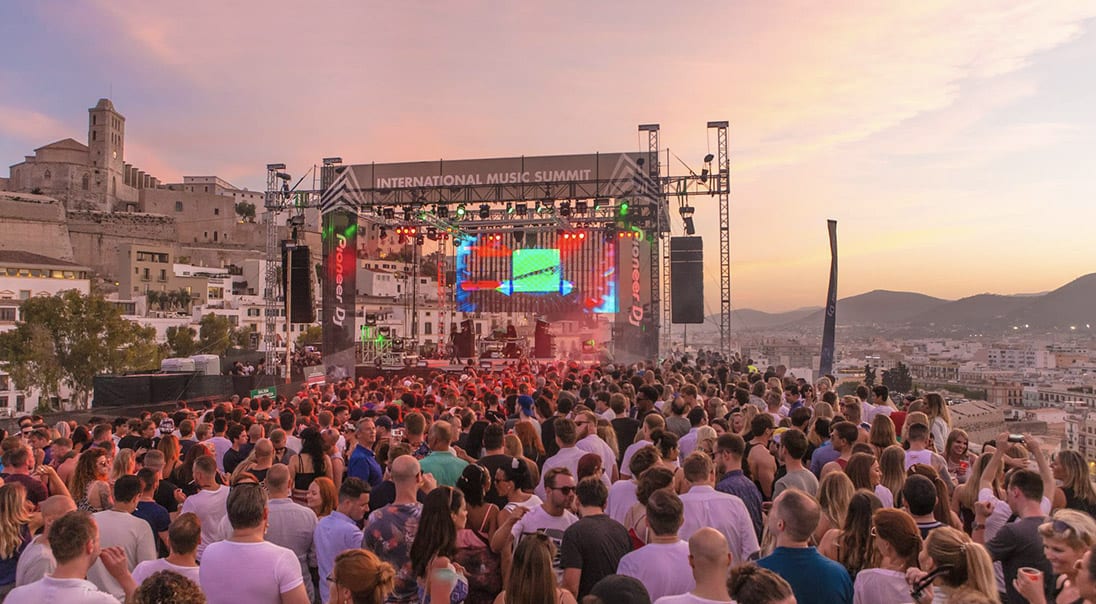 Beginning of Season (May-June):
The opening parties of many of Ibiza's super clubs have historically taken place on or after IMS. The International Music Summit takes place on the last weekend of May (this year 22nd-23rd) and includes a huge program of panel talks, keynote speakers and performances spread across an entire weekend. However, some keen pre-announcements for 2020 have already taken place, showing opening parties of Amnesia, Hï and Ushuaïa in the first week of the month! The clubbing programmes fill up as the weeks pass, the popular hippie markets are back for the summer and the Balearic weather starts to heat up. The white sandy beaches and crystal-clear waters are beckoning, and the tourists respond in happy numbers.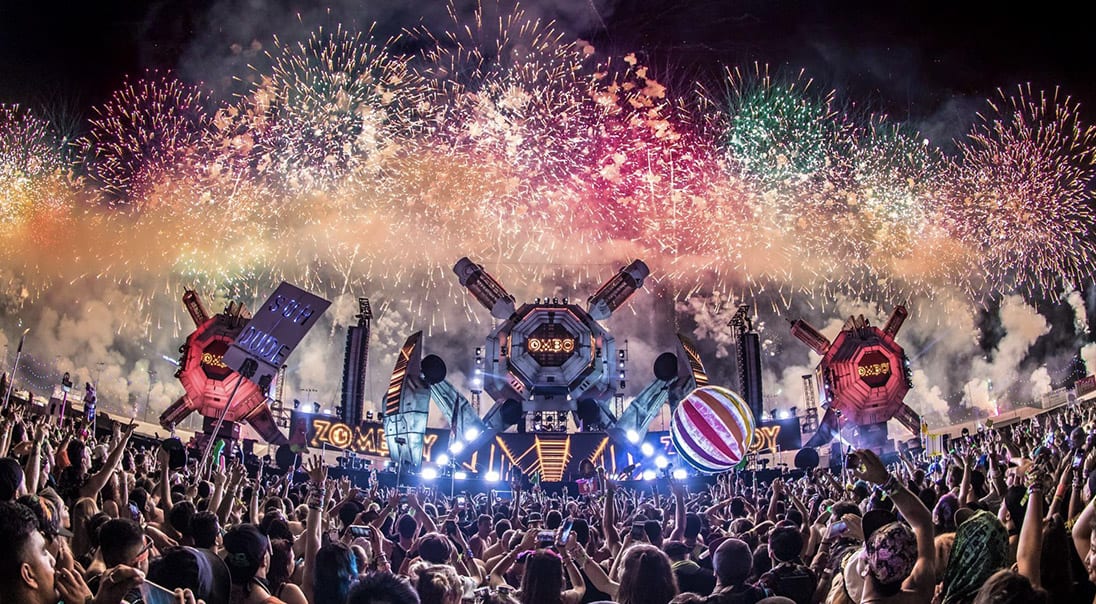 High Season (July-August):
The weather is heating up and so are the line-ups! By the first week of July, the super clubs of the island are in full swing, with jam-packed daily programmes and the world's best DJ's gracing the decks night after night. The beach clubs are full to the brim and everyone is truly living their best lives (just check the 'gram!). The beaches are fuller, yes, but the atmosphere is electric and there is so much fun to be found – no matter where you go. Non-clubbers tend to escape to the beautiful north of the island for spa escapes and boutique experiences, whereas fun-loving dance music fans flock to San Antonio or Playa den Bossa to be fully immersed into the clubbing mecca of the world.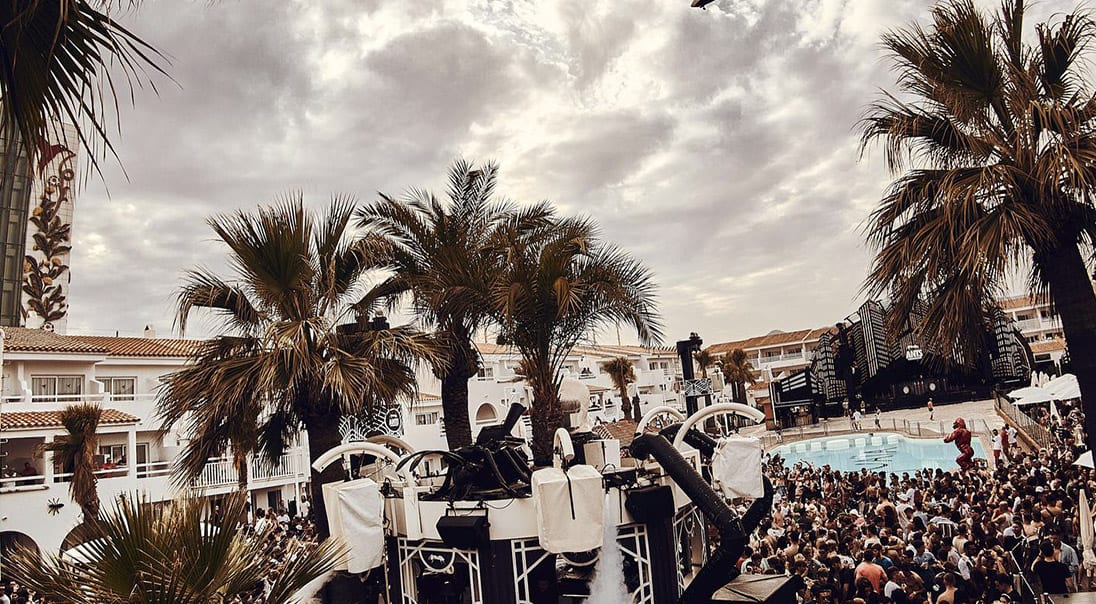 End of Season (Sept-Oct):
With August out of the way, everyone on the island is noticeably calmer, evidently having a little more room to breathe (DC10 in high season is definitely a sweaty one!). Though the weather can be a little hit-and-miss – we're looking at you September 2019 – most days are deliciously warm with bright blue skies. It's the perfect time to enjoy a day trip to Formentera, wander the streets of Dalt Vila or dine al fresco overlooking the magnetic Es Vedra. Most super clubs wind down their weekly programming, heading towards closing parties at the end of September, with the exception of a select few, who like to extend through to October and finish the season on a high. Hotels and flights are noticeably cheaper, and readily available at this time of the year.
Post-Season:
The winter months are an incredible time to visit Ibiza, with many towns and villages putting on weekend fiestas and artisan markets for locals and visitors to enjoy. Many bars and restaurants also stay open until the end of the year, before closing for renovations or new menu creations ready for the next season. Most winters, Pacha stays open on the weekends, and many venues host incredible parties to see in the New Year. The infamous New Year's Day party at DC10 is a sight to behold – alongside the brave souls that take a dip in the Mediterranean Sea to kick of a brand new year. Out of season visits to the white isle should be on everybody's to-do list.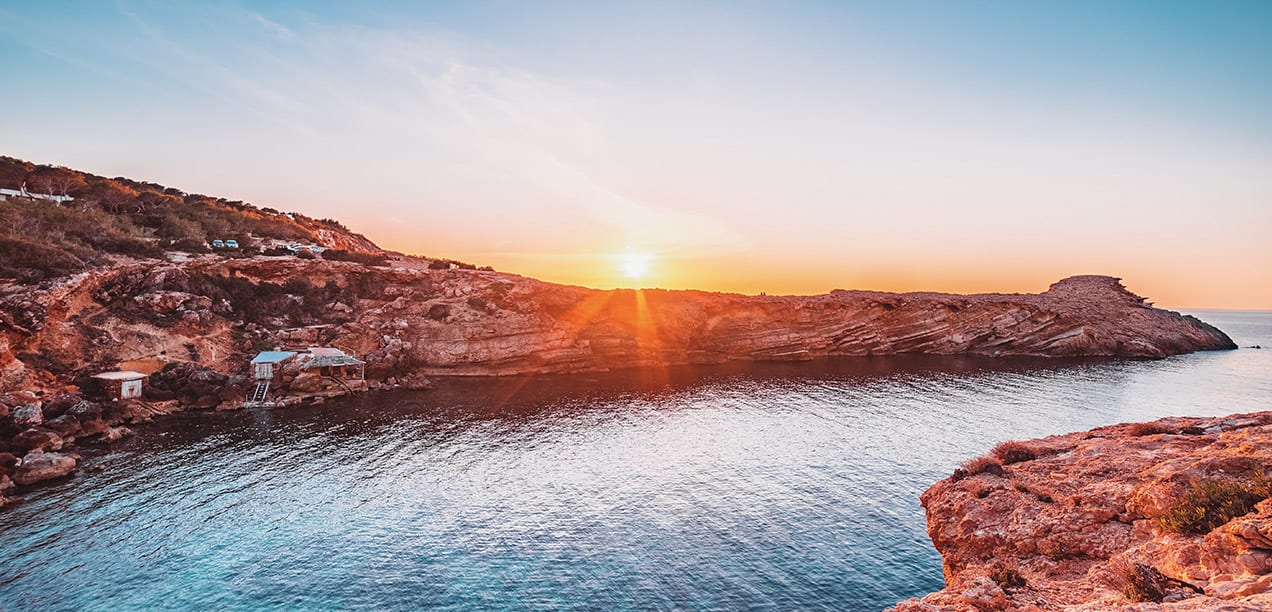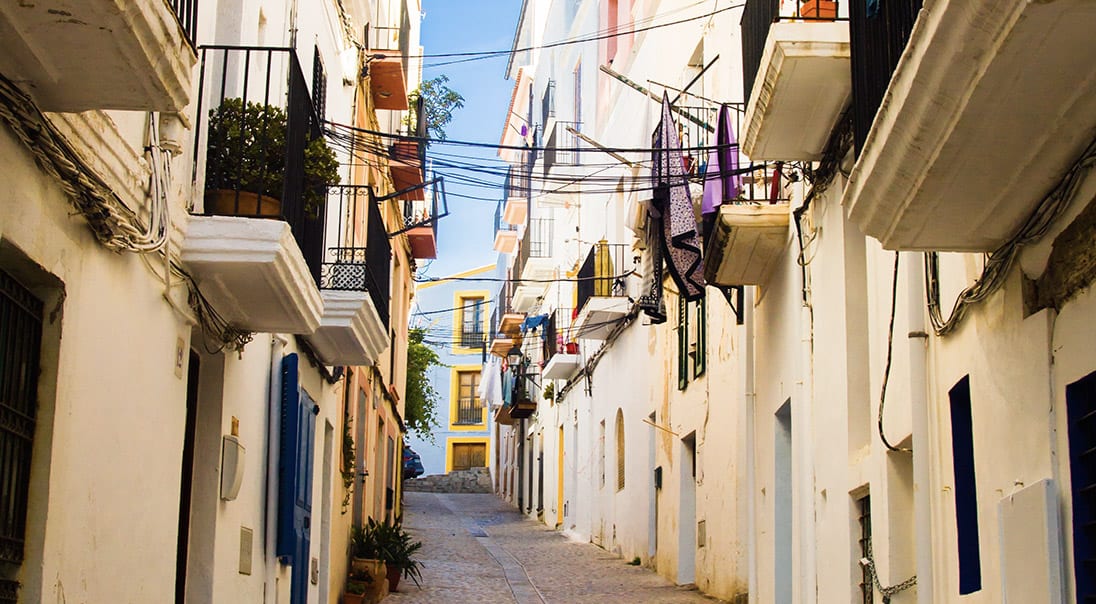 Ibiza Town/Jesus
The winding pathways of Eivissa are soaked in history & culture, so why not fully immerse yourself by staying in this ancient Mediterranean city? It's the perfect place to stay for those looking to be close to a variety of restaurants and bars, and an idyllic base for exploring the rest of the island.
Ibiza Town is split into 3 main parts; Old Town, New Town & the Marina. Old Town is home to the citadel Dalt Vila, where you will find winding cobbled streets lined with shops, restaurants and bars. If you're looking to learn more about Ibiza's history – explore the museums within the walls of Dalt Vila, before climbing all the way to the top for awe-inspiring views across the entire city and beyond. If you're in need of pre-club drinks, then wander into one of the lively bars along the harbor – the perfect place to people watch and daydream about owning one of the incredible yachts moored waterside before heading out for the night.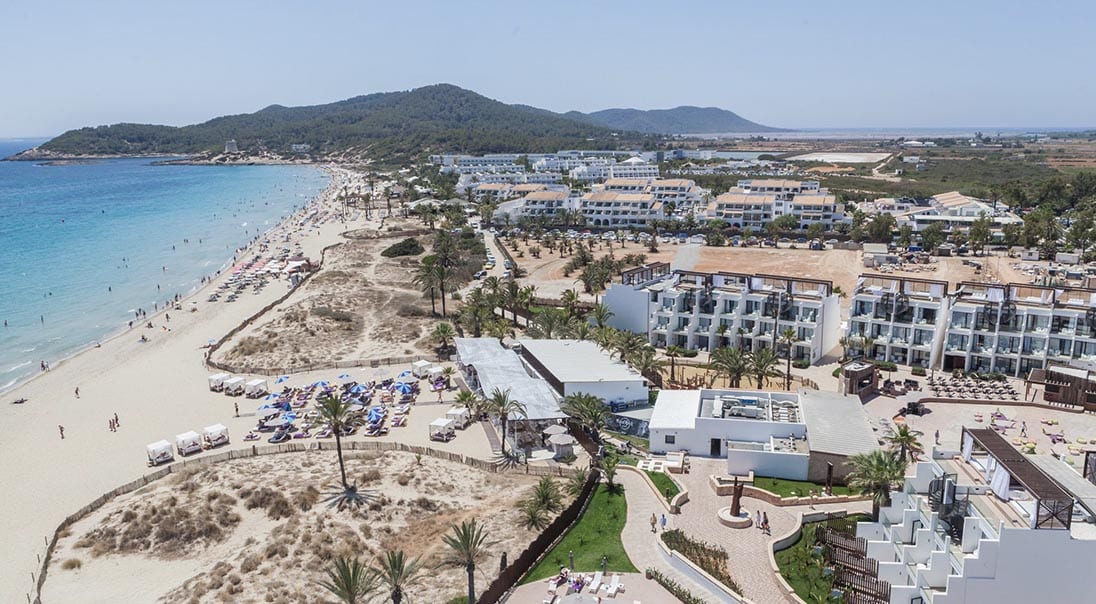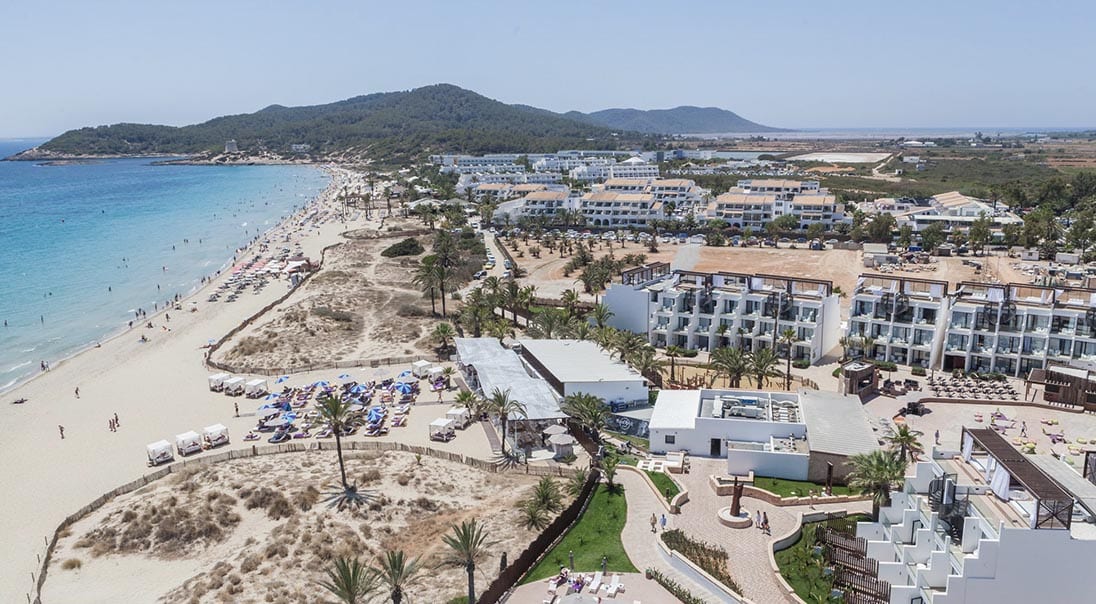 Playa D'en Bossa
With the longest beach on the island, you can already see why so many tourists pick Playa D'en Bossa as their holiday destination whilst in Ibiza. Perfectly white sand, lined with beach clubs, bars and 5* hotels, including Hard Rock and Ushuaïa – the perfect Ibizan paradise awaits. 
Alongside all of this, you have 3 of the island's superclubs right on your doorstep. Octan Ibiza (formerly Sankeys) opened its doors once again in the summer of 2019 and had an incredible first summer back. Ushuaïa, the magnificent open-air club, opened in the summer of 2011 and hasn't looked back since, and last but not least Hï – which replaced the beloved Space, and was recently voted number 1 in the world's top 100 clubs. Playa D'en Bossa is a no-brainer if you are looking for incredible nightlife and life-affirming sunrises.
San Antonio
On the opposite side of the island to Playa D'en Bossa, sits San Antonio. Home to the West End, a lively strip of bars full of pre-club revelers looking for cheap drinks and good music, San An is perfect for those who enjoy daytime parties and easy access to super clubs across the White Isle. With O-Beach Club and Ibiza Rocks on the doorstep, daytime ravers can get their kicks before watching the best sunset in the world along the Sunset Strip at Café Mambo or Café del Mar. Es Paradis and Eden are right in the center of San Antonio, and so some of the world's best club nights, including the likes of Defected, can be enjoyed with only a walk back to the hotel to deal with afterwards.
The restaurants of San Antonio are said to be some of the best on the island, and include Sa Capella, Tapas Restaurant & Lounge, Rincon del Pepe and Rio. But if you're looking for something a bit more insta-worthy, don't forget Wiki-Woo Hotel, Skinny Kitchen or Ibiza Rocks Bar.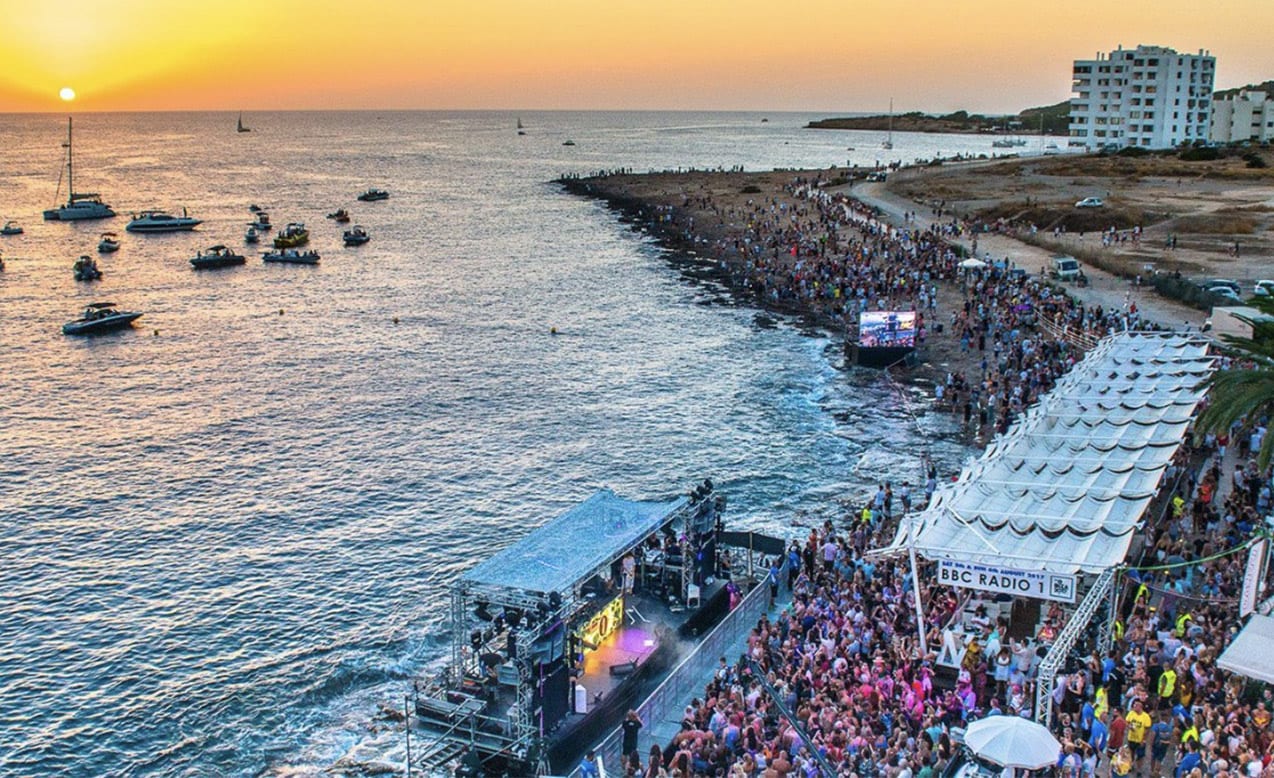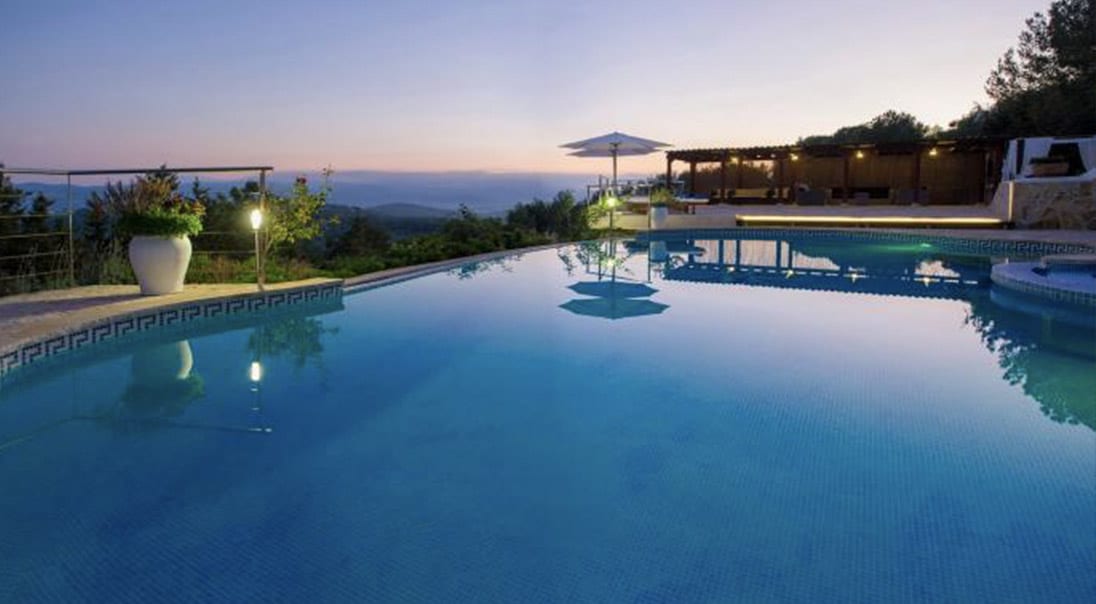 San Rafael
Blink and you'll miss it but tucked away behind the giant that is Privilege nightclub, is a traditional Spanish village called San Rafael. With its 18th century church and views all the way to Ibiza Town and Dalt Vila, this quiet area is perfect for those looking to retreat after a long day in the sun or long night partying until the sun comes up. This particular area is filled with large villas, simply perfect for group holidays, and is situated on the road between Eivissa and San Antonio. San Rafael is also home to the well-known restaurants C'an Pilot and Las Dos Lunas, ideal for those looking for amazing culinary experience whilst on their holidays.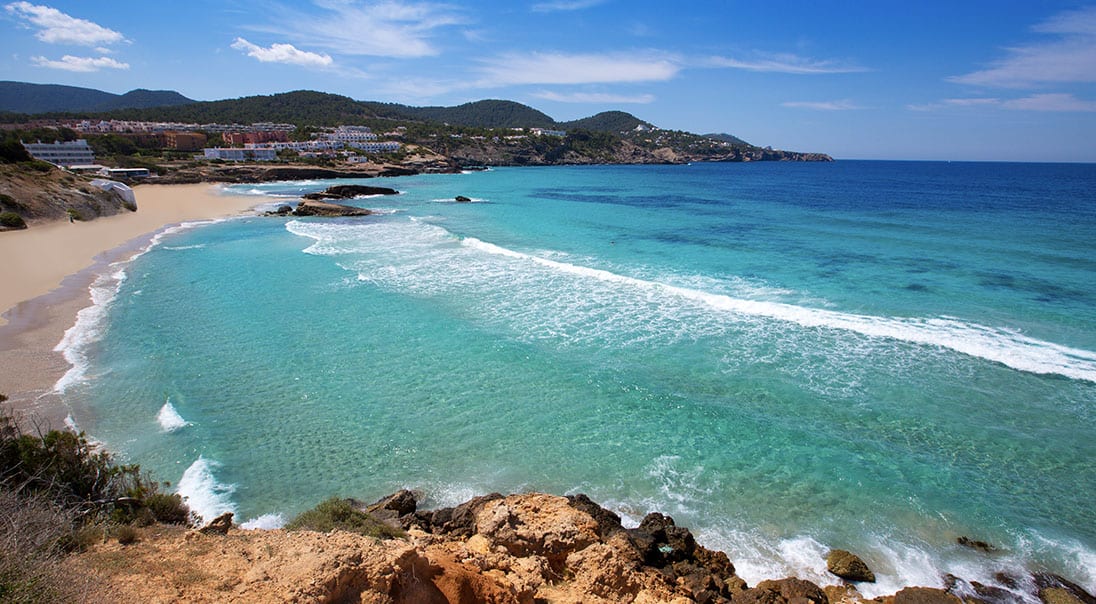 Cala Tarida
Cala Tarida is an idyllic holiday spot for those attracted to sunsets and the magnetic pull of Es Vedra Rock. With ridiculously perfect views, the most incredible sunsets and 5* hospitality, the hotels along the west coast of Ibiza are perfect for couples, small groups and the select few looking for a more relaxed vacation. The stunning villas around these areas make the perfect base for larger groups of friends to come together, celebrate and enjoy all that Ibiza has to offer.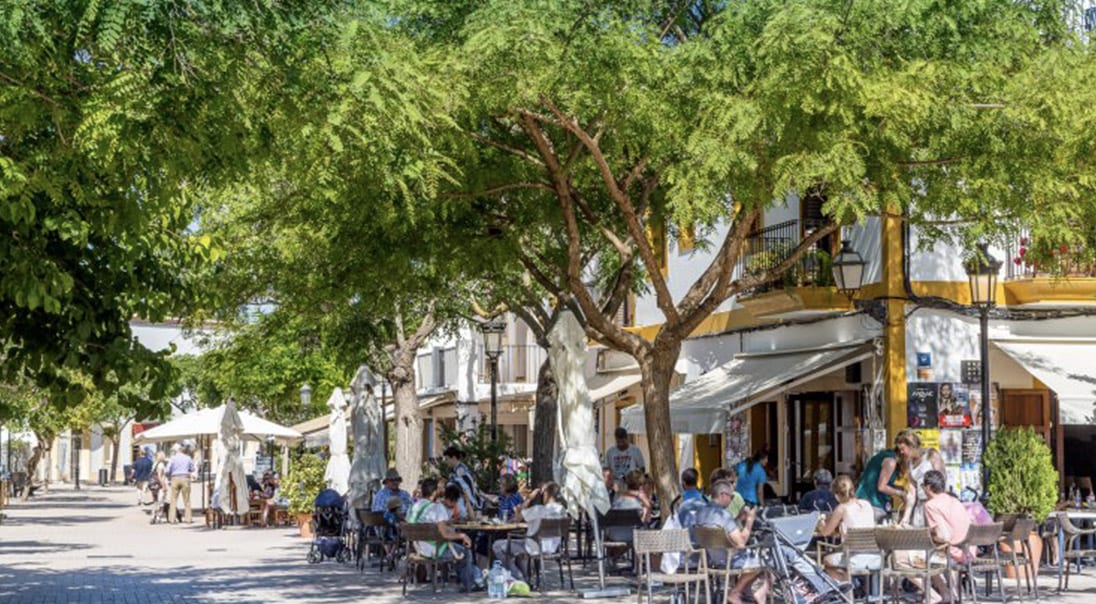 Santa Eularia 
There are so many other places on the island to stay in and explore if you're looking for something a little quieter or a little more authentic. 
The town of Santa Eulalia is perfectly Ibizan, with a beautiful palm-lined promenade and a fortified hilltop church overlooking the town and its picturesque surroundings. In more recent years, Santa Eulalia has become a hub of culture and cuisine, with the islands most highly rated restaurants gracing its streets. Alongside this, the year-round community in Santa Eulalia simply adds to its overall calmness and authenticity.
There is a huge variety of options for accommodation in Ibiza, but how are you supposed to choose whether to stay in a hotel or rent a private villa? There are many pros and cons to both, so let's delve in and hopefully, we can help you make that decision for your 2020 summer holiday.
Wherever you go on the island, you will be spoilt for choice with the sheer variety of hotels available to you. From the basic, minimalist aparthotels and boutique hostals in the back streets of San Antonio, to the 5-star glamazon hotels right on the beachfront, with insta-worthy pools and eye-watering price tags to match. 
There is truly something for every budget, every lifestyle and every need. If you don't want to leave your hotel to party, then stay at Ushuaïa, where the party comes to you each and every day. If you fancy a themed, insta-glam hotel then look no further than Cubanito or Tropicana, or if you're in need of a relaxing spa break with incredible views to match, choose 7Pines or Hacienda Na Xamena, where the sights from the cliff-top infinity pools will leave you breathless. 
It's easy to see why so many people stick to the traditional route of 'flight + hotel = holiday', but booking a private villa on the island might be the perfect direction to go in if you have a group of friends or family that want to set their own agenda and live by their own rules.
With secluded hill-top locations, private pools, BBQ areas, chill-out lounges and sometimes even a nightclub in the basement – private villas are the number one choice for groups of mates looking to have the holiday of a lifetime. Villas are the kind of places where memories are truly made; pre-drinks on the terrace before a big night out, and chilled days by the pool whilst your friends re-live the antics of the night before.
The possibilities are truly endless with a private villa. Don't want to cook one night? Then hire private chefs to whip up an incredible BBQ buffet for you to enjoy al fresco. Does one of your mates fancy themselves as the next big DJ? Then get some decks and speakers delivered directly to the villa for a night of tunes with your best pals. Spa treatments and massages on the terrace? You've got it!
Private villas come in all shapes and sizes, and available for all budget levels. It can be really easy to get overwhelmed but let us help you out by assisting you with your search.
Ibiza has been an iconic destination for the dance music scene for decades and has never even thought about slowing down. Though parties come and go, change and evolve, the magnetic draw to the White Isle for hedonists, revelers, bohemians, hippies and those just looking for a good time never seems to cease. The super clubs of Ibiza are voted as some of the best in the world and see millions of ravers through their doors every single summer, with weekly residencies that cannot be beaten anywhere around the globe. 
Partying from day to night in an open-air venue – what's not to fall in love with? This beacon of Playa D'en Bossa is not only a party venue but a fully functioning hotel as well. Opening mid-afternoon every day in the height of Summer, Ushuaïa is one of only a few places on the island where you can day-time rave to the world's biggest DJ's.
A firm favorite with the worker crowd is Saturday party ANTS, which sees mega-stars such as Andrea Oliva, Steve Lawler and Joris Voorn take the decks on the specially built ANTS stage. Other residencies include David Guetta and Martin Garrix who always pull in the party crowds. Ushuaïa is also famed for its one-off events during the summer which in 2019 included global superstars Swedish House Mafia and Barcelona music and party brand elrow.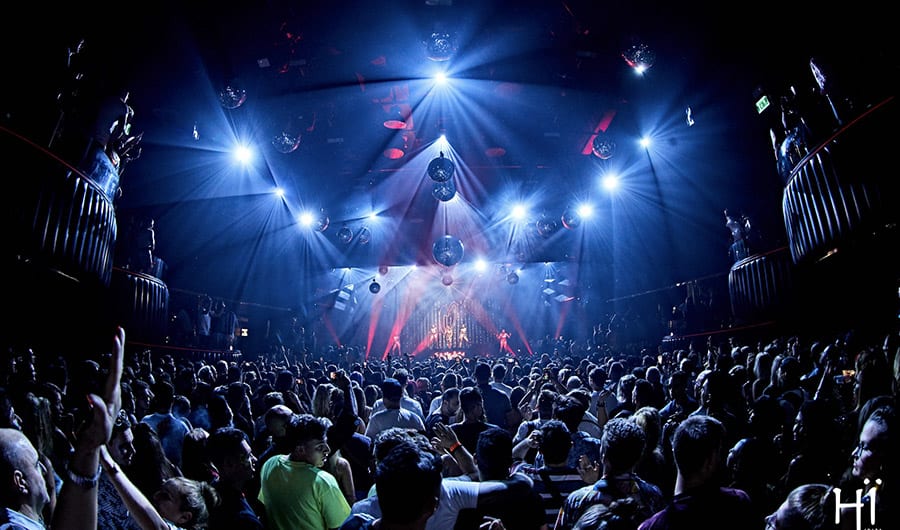 Owned by the aforementioned Ushuaïa entertainment, Hï had big shoes to fill after replacing what used to be the infamous Space Ibiza. Split into two main areas, the Theatre and Club Room, Hï's 2017 modernization brought more of a show inside the iconic Playa D'en Bossa building. And who knew that hanging out in the toilets could be so fun?! 2019 saw some of the world's best DJ's grace the specially built DJ booth inside the unisex bathrooms (aptly named 'The Wild Corner') including Fat Boy Slim, Mr Doris and even Idris Elba!
The International Nightlife Association recognized Hï as the World's Best Club of 2018, and it's easy to see why. With incredible residencies from the likes of Black Coffee, Glitterbox and Camelphat in 2019, we can only see Hï's popularity increasing in 2020.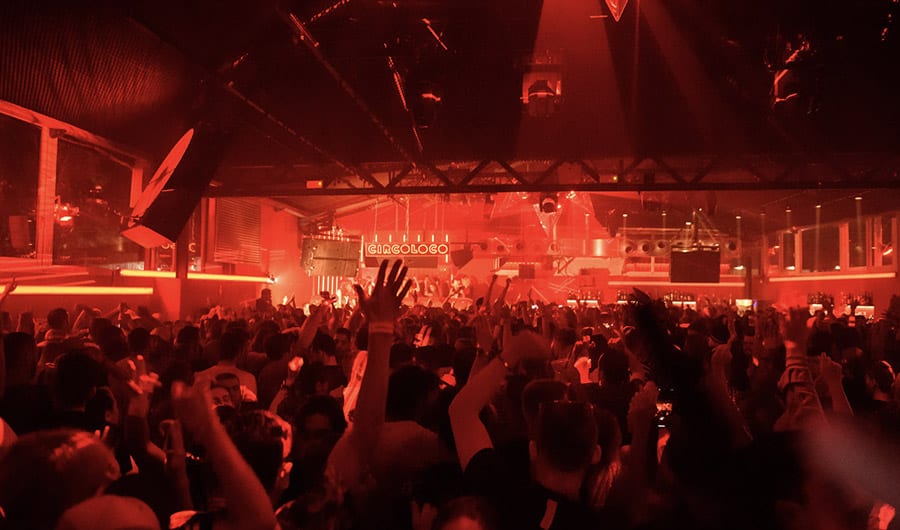 DC10
Housed in an old airplane hangar surrounded by Ibiza's salt flats, DC10 is the place to be for some of the most down to earth underground parties on the island. This iconic Ibiza club opened in 1999, and over the last 20 years has hosted some of the most talked about events, including one-offs with the likes of Carl Cox, weekly residency Circo Loco and in more recent years Paradise with Jamie Jones.
For a venue that only opens two nights a week, DC10 is firmly rooted into Ibizan clubbing culture. The experience of being right at the end of Ibiza's airport runway is second to none, with planes flying just overhead whilst you're chilling in the garden. The infamous opening and closing parties, attended by thousands and lasting more hours than are in a day are firmly written into its history books!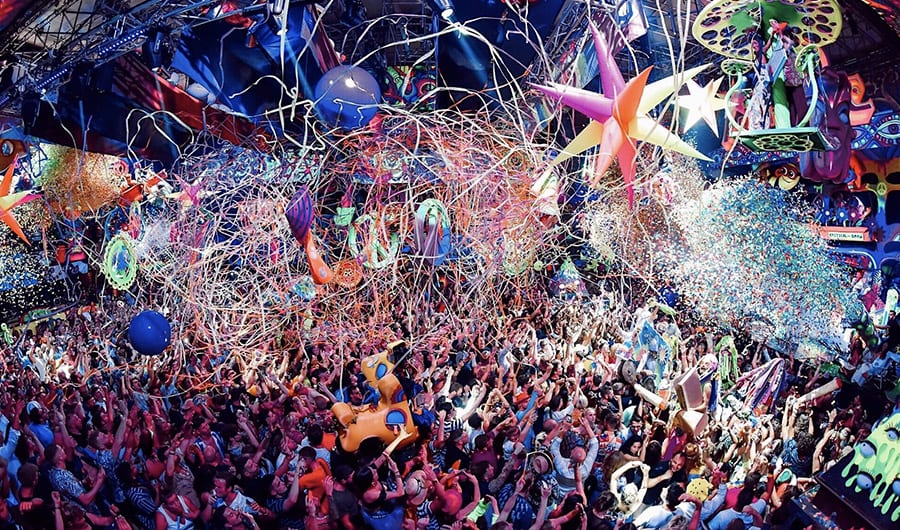 Once an open-air venue, Amnesia Ibiza has taken many different forms over the years but has always been a staple in the clubbing world. Now (unfortunately we think) fully covered, the two rooms of Amnesia host some of the most talked-about parties of the summer season.
The 5000-capacity super club is home to incredible parties including Cocoon, Together, elrow and Music On, and has hosted the likes of Calvin Harris, Steve Aoki and Fat Boy Slim in past years. The eclectic mix of music styles ensures that everyone is catered for and the club is full to capacity every day of the week! There's even a foam party for those inclined.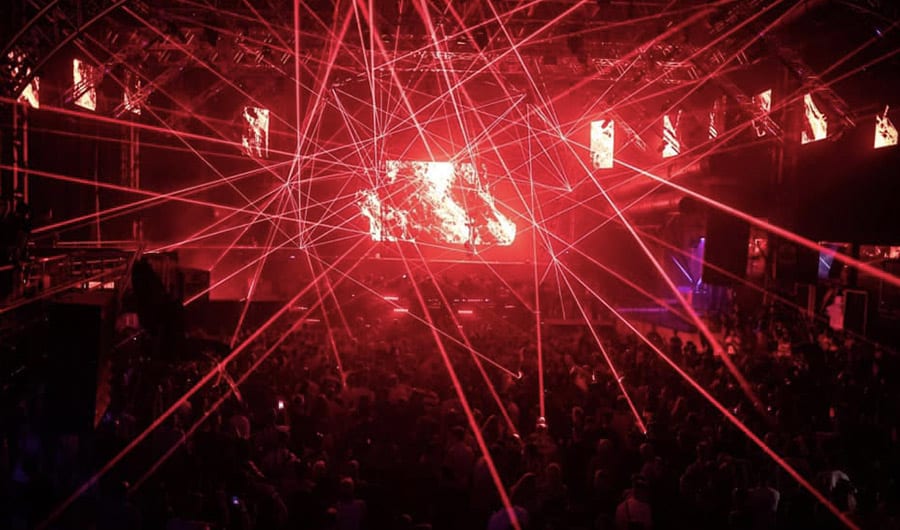 Officially the largest nightclub in the world with a 10,000-person capacity, Privilege's beginnings as Ku saw an open-air venue with a swimming pool, multiple stages and possibly the most famous party ever to grace the earth – Manumission. There's plenty of different levels of Privilege to explore, but the action is fully focused on the gigantic main room with its 25m ceiling and residencies such as Resistance and Supermartxe being the most popular throughout the summer.
The vista room is a sight to behold, especially at sunrise when the warm sunbeams through the floor to ceiling glass walls onto the masses of dancing bodies, and the various chill-out rooms and gardens are perfect for pacing yourself through a long night of partying.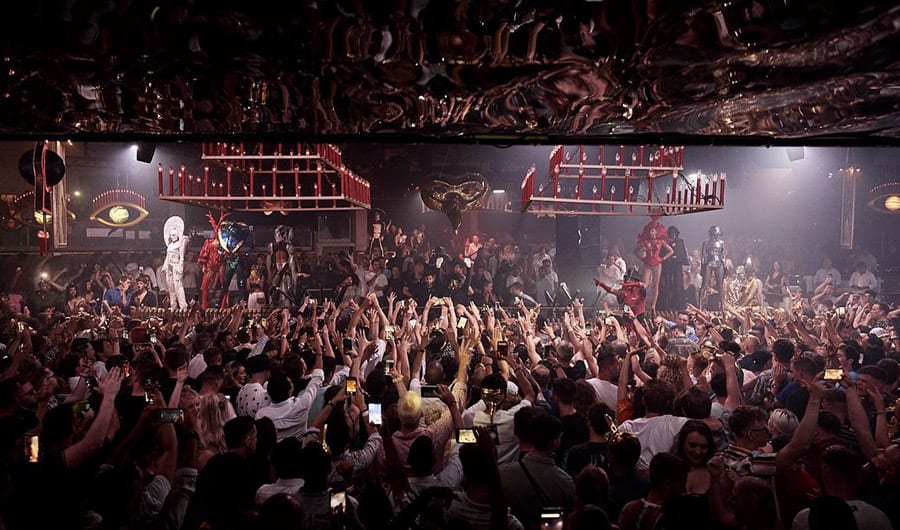 The legend of Pacha outlives the majority of us, first opening its doors in the Summer of 1973. This once traditional finca in Ibiza Town is one of the island's oldest clubbing institutions and has an incredible reputation for adding VIP flair to the Ibiza clubbing scene.
2018 saw a massive upgrade of the club and after entering through the original courtyard of the traditional building, partygoers have the choice of multiple areas including the Main Room, Funky Room, Roof Terrace, Garden and Restaurant (which is conveniently right next door). The oldest club night in Ibiza, Flower Power, still holds a residency at Pacha, and they have already confirmed their first residency for 2020 – the ever-popular Solomun +1 on Sundays.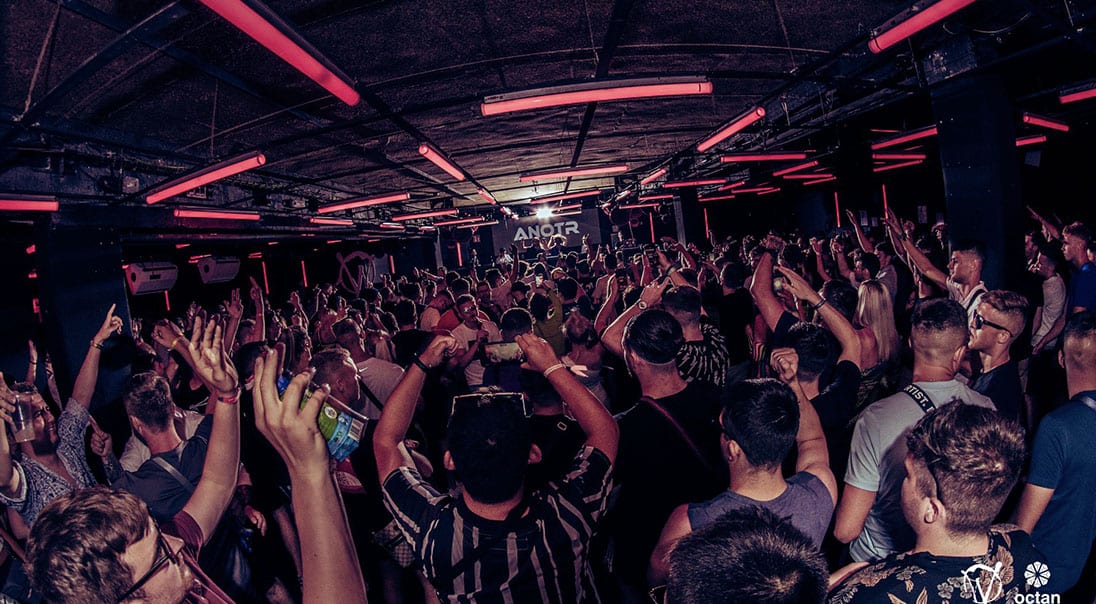 Underground
Underground might be tucked away behind island giants Amnesia and Privilege, but this local's favorite is definitely worth looking out for. Cheap entry (which generally includes a drink) and events that aren't overly promoted, Underground stays relatively unknown, with an intimate and in-the-know crowd, all there to simply have a good time. 
Special one-off events bring the real noise to Underground Ibiza, and last year this included an all night long set from Sven Väth, another by Apollonia and a small series with tINI and the gang. Underground parties are extremely popular with locals and residents, so expect good vibes and even better music.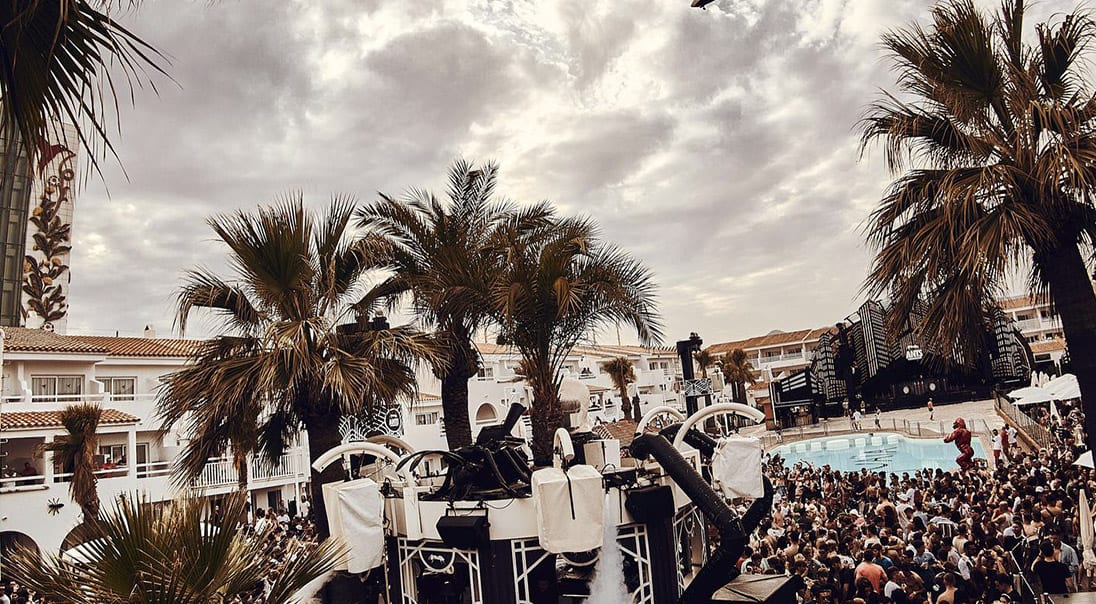 Octan
The new kid on the block in 2019, Octan opened its doors mid-season in the spot previously inhabited by Sankeys. They smartly kept it simple in their first summer, adding just a couple of parties each week to the Playa D'en Bossa line-up. Think minimalism and underground beats, barely-there VIP and a warehouse aesthetic – Octan is perfect for those looking for zero fuss events fully focused on the music.
Octans first summer included residencies from Apollonia with 'Planet Claire' and the classic Warriors sessions (lovingly brought back from Sankeys times) with Steve Lawler and guests. Though we didn't get to fully experience an Octan Summer in 2019, we are definitely looking forward to a full 2020 season with this promising night club.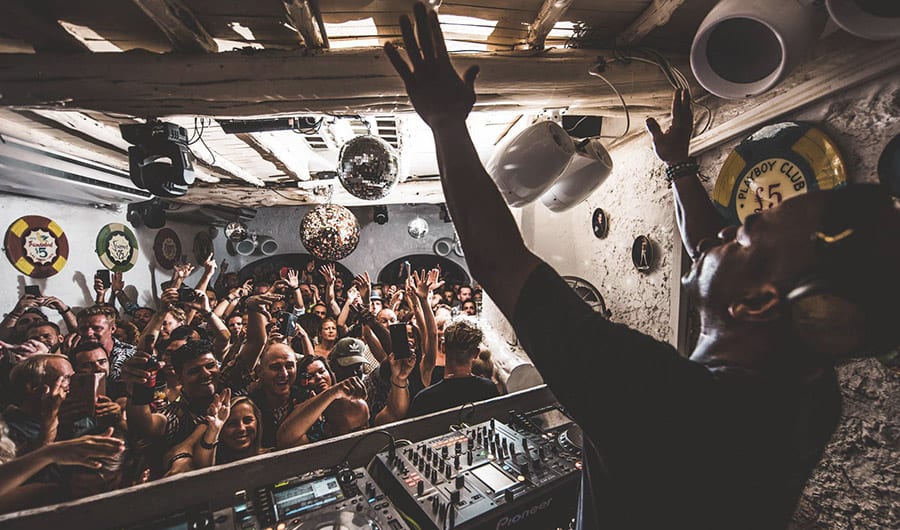 Pikes
Remember the famous 'Club Tropicana' music video? Well, unfortunately now the drinks are not free, but the fun is still going strong at this iconic Ibiza venue. Pikes, previously in the hands of the incredible Tony Pike, is now part of the Ibiza Rocks family, under the control of Manumission curators Dawn & Andy, and is home to some of the most interesting, intimate and downright fun parties of the season. 
The oversized disco ball in Freddy Mercury's old bedroom, Sunny's bathtub karaoke and boudoir, gold tiled bathrooms and surprises around every single corner – Pikes has been perfectly formed for those who are looking for a multi-sensory clubbing experience. 2020 will see DJ Harvey and Artwork return for weekly residencies, along with some other firm favorites and maybe even a few extra special surprises! But make sure you're on the guestlist – because if you're not, you won't be getting in.
Starting off its legacy with illegal gigs at Bar M on the San Antonio promenade, Ibiza Rocks grew throughout the years into a live music venue within a San An hotel, giving us unforgettable concerts from the likes of The Artic Monkeys, The Killers, Biffy Clyro and The Kooks, all the way up until 2015, when the sound laws kicked in and live bands were out
The Ibiza Rocks musical style has evolved since then, and in 2019 re-branded and became a purely day life venue. Weekly residencies from the likes of Craig David, DJ EZ, Rudimental and Jax Jones fill the pool and dancefloor in the center of the hotel through high season, and parties such as Cuckoo Land and MK's Area 10 complete the lineup. The one-off Merky Festival by Stormzy was one of the biggest events from last year and the whole of 2019 was Ibiza Rocks' strongest summer yet, so we can't wait to see what 2020 holds for them.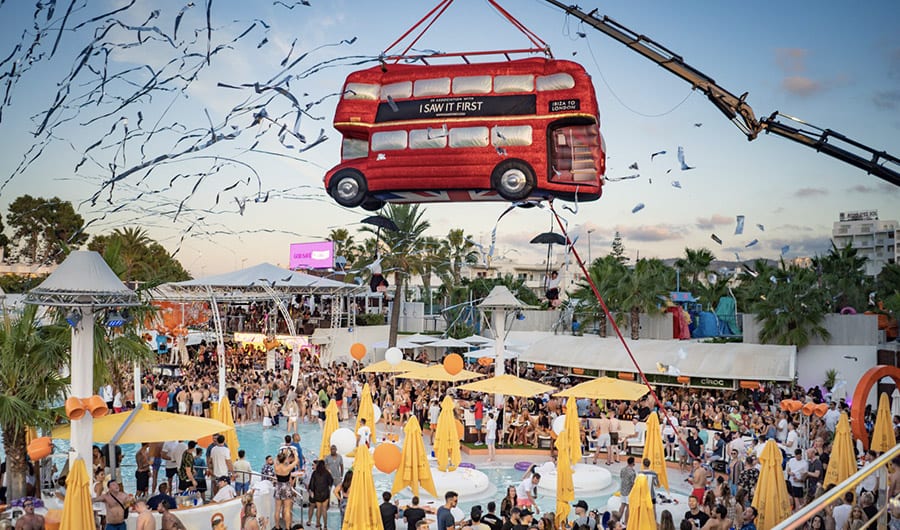 This luxury venue in San Antonio is the perfect spot for bottle popping, insta-posing and seriously living your best life. Decedent pool parties fill the summer's calendar, with music ranging from club classics and tropical house to Kisstory, all surrounding the venues 600m2 pool and dancefloor.
And if the music wasn't enough, O Beach excels itself with live performers, aerialists, musicians, dancers and bottle processions multiple times a day. So, book a VIP bed or cabana, fill up your insta-story and make all your friends at home jealous with a visit to O Beach.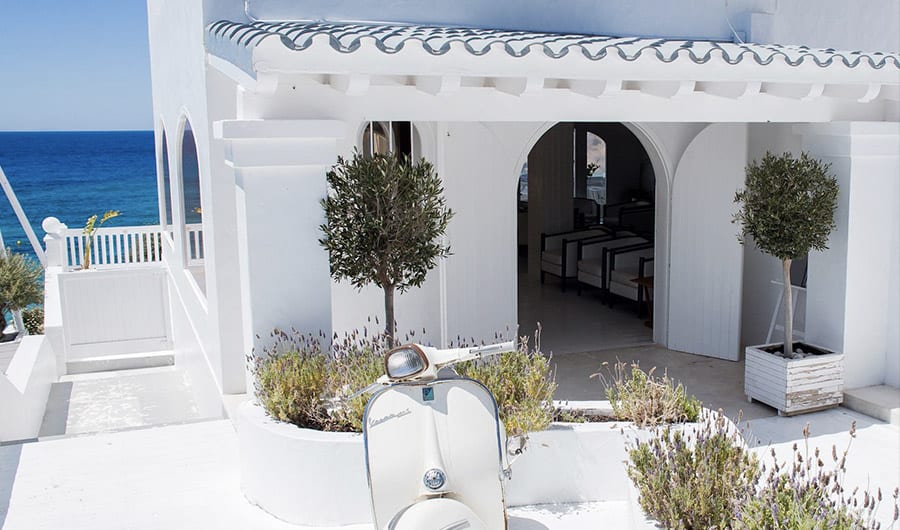 With a grand terrace, whitewashed walls and incredible views, Cotton Beach Club is perfectly suited for a lazy day in the sun. Tucked away above the shores of Cala Tarida, this stunning beach restaurant and bar is quintessentially Ibiza, with 100% cotton materials (hence its namesake) delicious Mediterranean cuisine and a Balearic soundtrack – all perfectly woven together for an all-round incredible experience.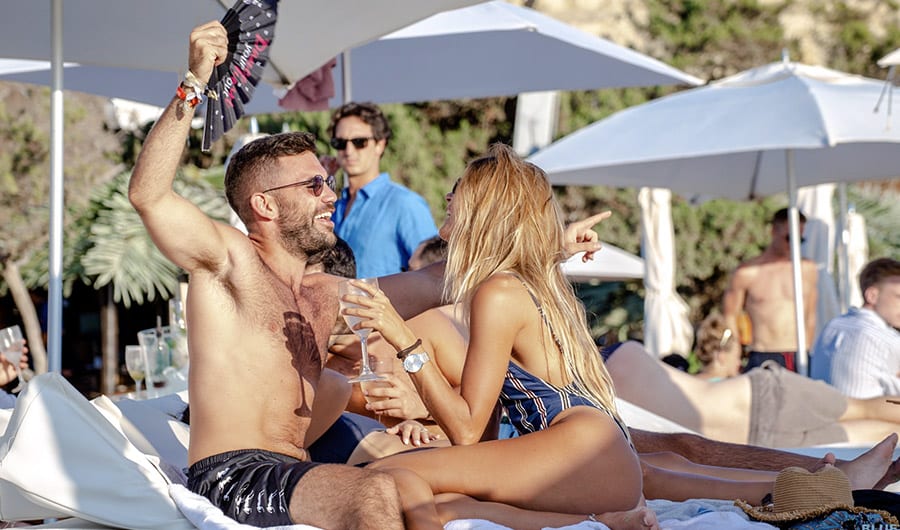 Blue Marlin
Since it's conception, Blue Marlin Ibiza has stood out for its VIP style. Top level service, incredible entertainment and a sumptuous menu at this Cala Jondal beach club ensure that its upmarket clientele return year after year. The perfect place for celeb-spotting and yacht-gazing, Blue Marlin also offers a full summer of residencies and one-off events. It's the place to see and be seen…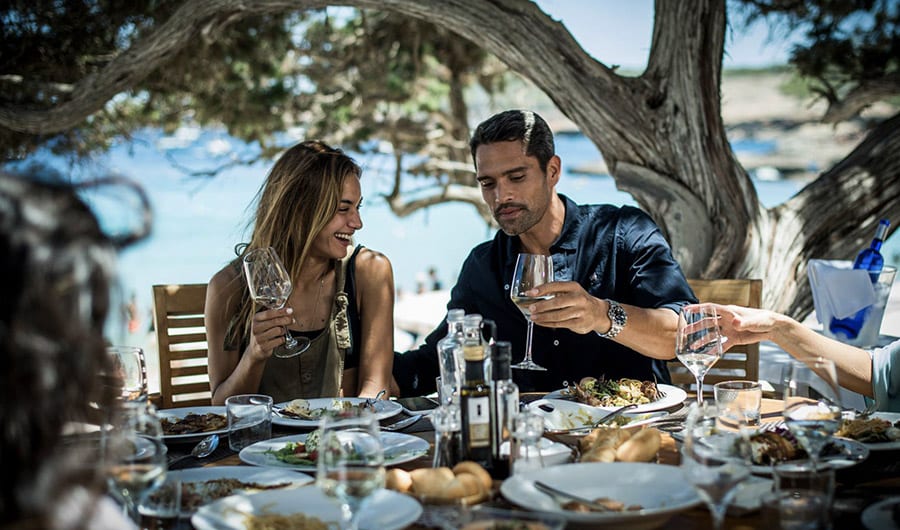 Take the water ferry from San Antonio directly to Cala Basa and spend your day basking in the sun with freshly prepared sangrias, exquisite Mediterranean dishes and dancing long after the sun falls. Cala Basa Beach Club offers three restaurants, two beach bars and a snack bar spanning the length of the gorgeous beach – and even offers tender boat service for private yachts.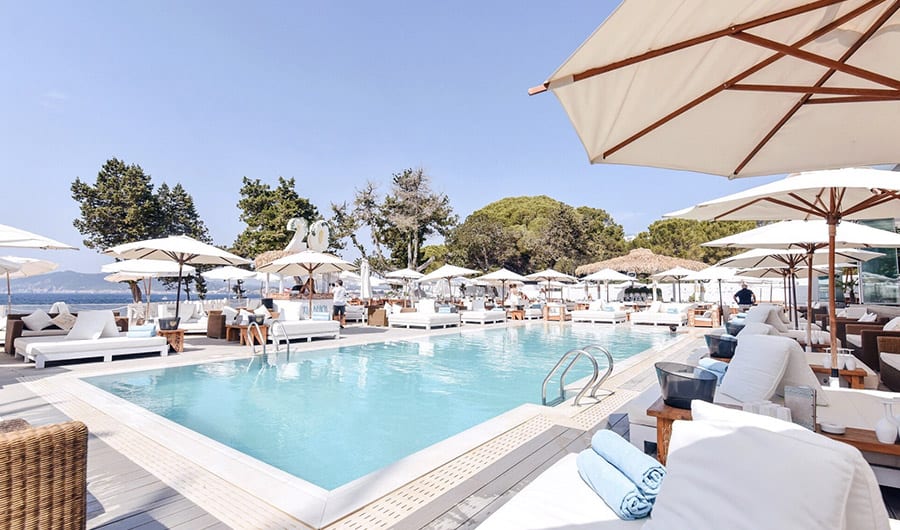 Nikki Beach
Global brand Nikki Beach found one of its permanent homes just outside of Santa Eulalia in Ibiza. Since 2013, Nikki Beach Ibiza has offered glamourous parties, brunches and events to posers and partygoers, with weekly Scintillate parties, Rose Saturdays and Amazing Sundays just to name a few. Catering for the jet-setter crowd, tender boats are available throughout the day to bring your group to shore.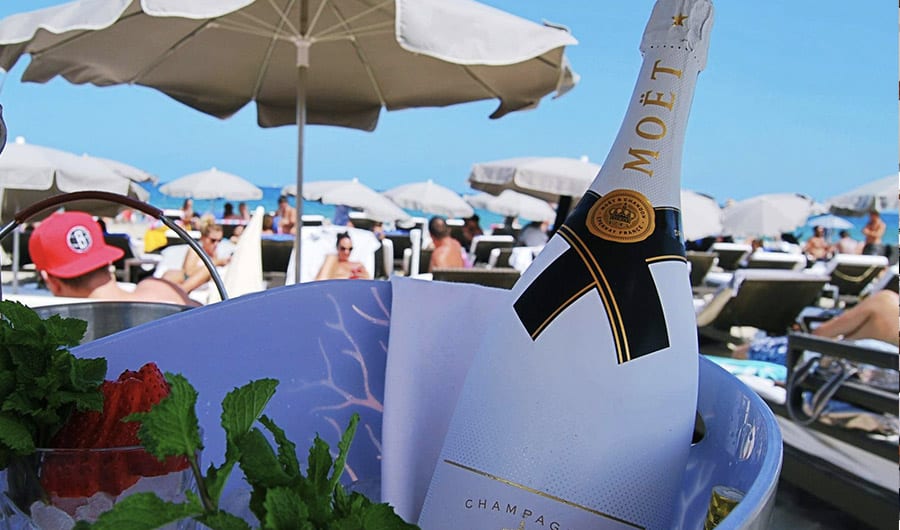 At the far end of Playa D'en Bossa beach sits Tanit, named after Ibiza's adopted deity. Chilled music, stunning décor and excellent service all allow for a day of relaxation, disconnect and pure enjoyment. Asian fusion dishes fill the menu in the restaurant, and an extensive wine and cocktail list are available, and can even be served beachfront while you relax on your private sun lounger
It's absolutely crazy to think that there is a grand total of 80 beaches on the island of Ibiza. Best known for hippie hedonism and barefoot bohemia, the beaches of Ibiza are regular gathering spots for the spiritually connected people of the island; both tourists and locals alike. From perfectly manicured sandbanks to dramatic cliffs – there's something for every type of traveler.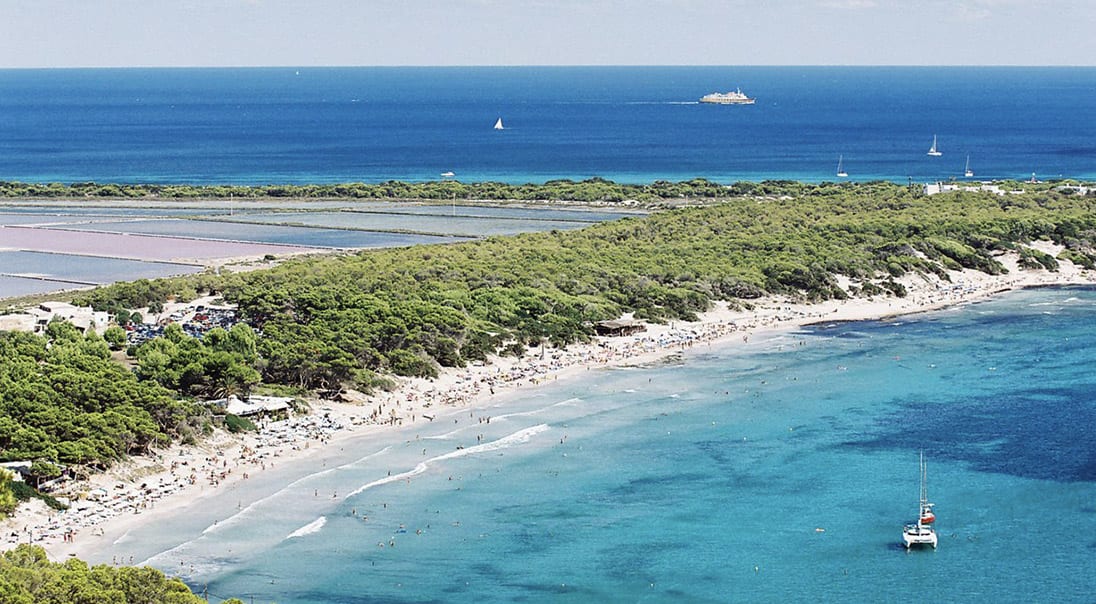 Las Salinas
One for the party animals and music lovers, Las Salinas beach is a beautiful area in the south of the island surrounded by large salt flats and lined with lively chiringuitos, restaurants and bars. With venues such as the Jockey Club and Sa Trinxa Beach Club at home on these shores, Las Salinas works out to be the perfect spot at any time of the day.
Situated close to Playa D'en Bossa, this south-facing sandy beach has sun all day and is often filled with party-goers revving up for the evening to come. It's rustic setting with chic beach-bars gives it true Ibizan charm.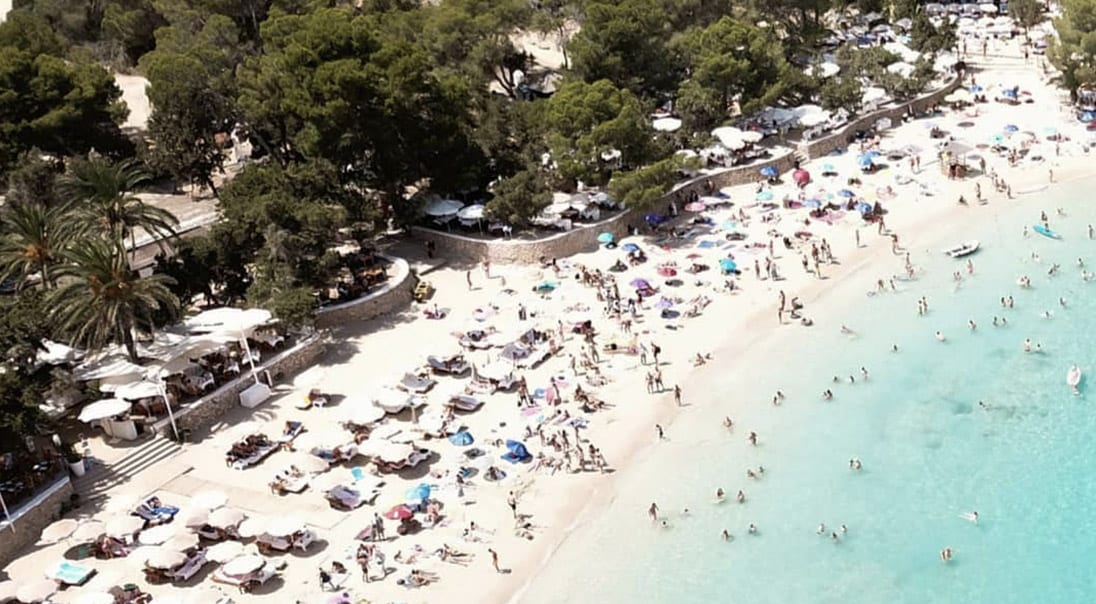 Cala Conta/Cala Bassa
These two beaches are best traveled to by boat, with regular water taxis transferring passengers all throughout summer directly from San Antonio. The waters at these beaches are some of the clearest you'll see on the island, with beautiful white sand to compliment. 
Cala Basa Beach Club (CBbC) has 4 restaurants under their umbrella which serve the entire beach; The Chiringo, boasting Mediterranean dishes (and incredible sangria), CBbC Restaurant, a high-end sushi restaurant and a snack bar serving more reasonably priced drinks and dishes right where you get off the boat. The perfect day out for those looking for a true Ibizan vibe.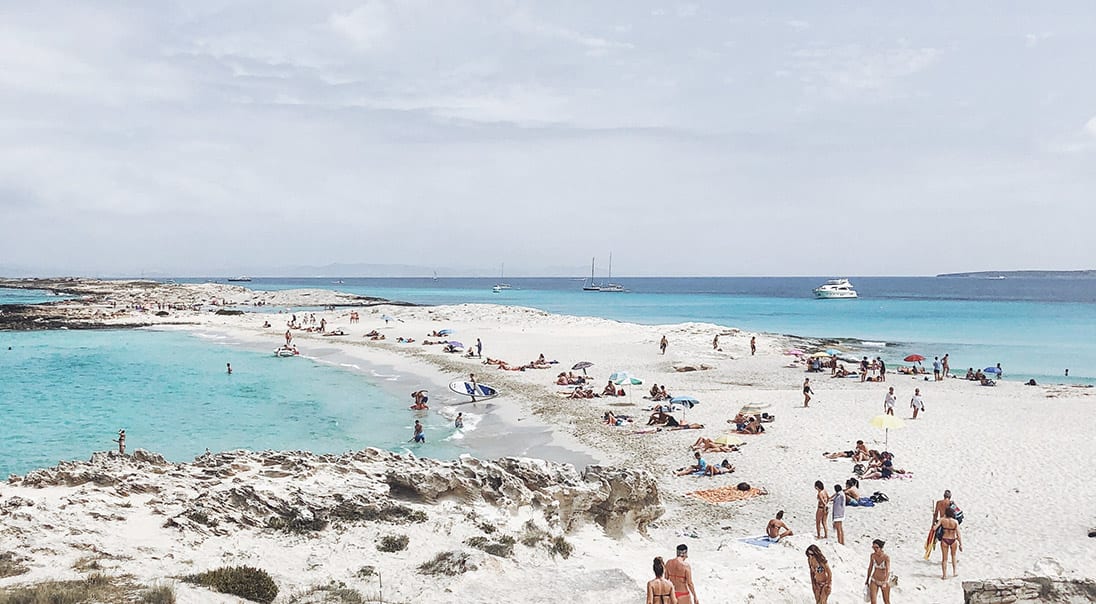 Formentera
OK, so not technically on Ibiza, but if we're talking about beautiful Balearic beaches then we cannot leave out the practically Maldivian island of Formentera. Hire a private yacht, or take the ferries from Ibiza Town on Santa Eulalia, and discover what this incredible island has to offer. Easy to get around by taxi or bicycle (available to hire straight off the ferry), Formentera is surrounded by stunning white sandy beaches and the clearest water you'll ever see.
Beach restaurants such as Beso and Beach Club 10.7 line the shores, but if that's not your scene you can laze on the beach and watch the tenders bring in groups from the moored yachts just offshore. It's the perfect relaxing day out.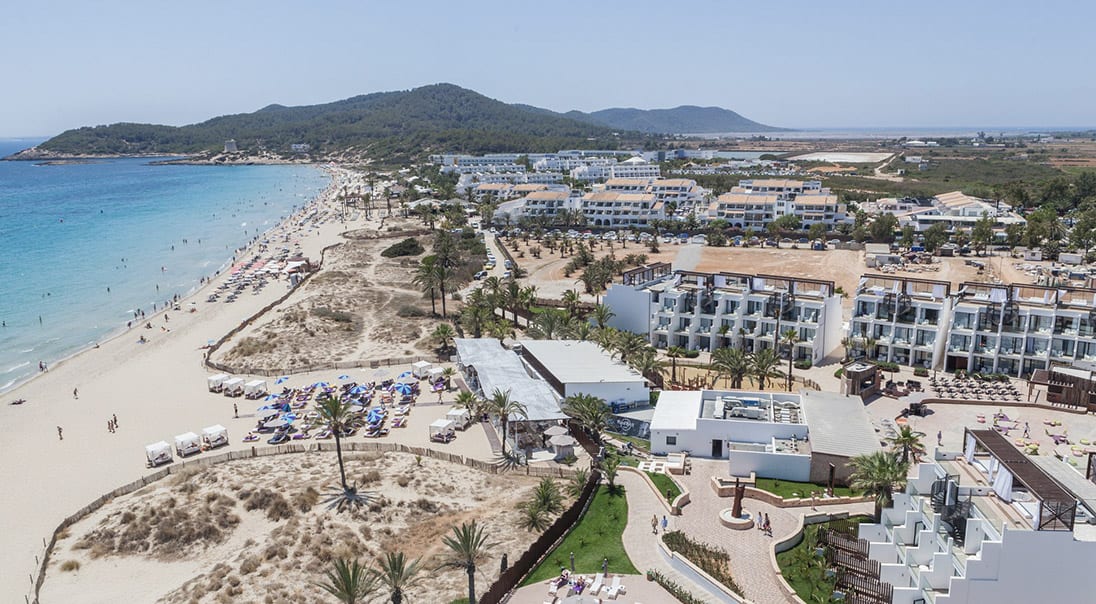 Playa D'en Bossa
The longest beach on Ibiza, and definitely the most commercial, Playa D'en Bossa is the place where the party never stops. Only 3km away from Ibiza Town, and easily accessible from the other side of the island, the pale strip of sand is surrounded by countless bars, restaurants and beach clubs. Playa D'en Bossa beach is on the doorstep of the Hard Rock Hotel, Bora Bora and Ushuaïa, where world-renowned DJ's play to thousands of people every single day of the summer. 
This beach is properly pumping, so don't go thinking you'll be able to catch some z's but being close by to Playa D'en Bossa will ensure you are always in the heart of the action. 
Aguas Blancas
For a true taste of bohemian Ibiza, a trip to Aguas Blancas should be at the top of the to-do list. A favorite among island residents, this stunning beach is backed by striking cliffs and has gorgeous unblemished surroundings. Soft golden sand will move between your toes as you walk the beach and the warm shallow waters are perfect for a cooling off in the height of summer.
Officially a naturist beach, Aguas Blancas is a picture-perfect example of the unspoiled north of the island. Food and drinks are available from the cute chiringuitos on the cliff edge, and we'd suggest arriving nice and early to make the most of the daytime sun before it sinks behind the jagged cliffs.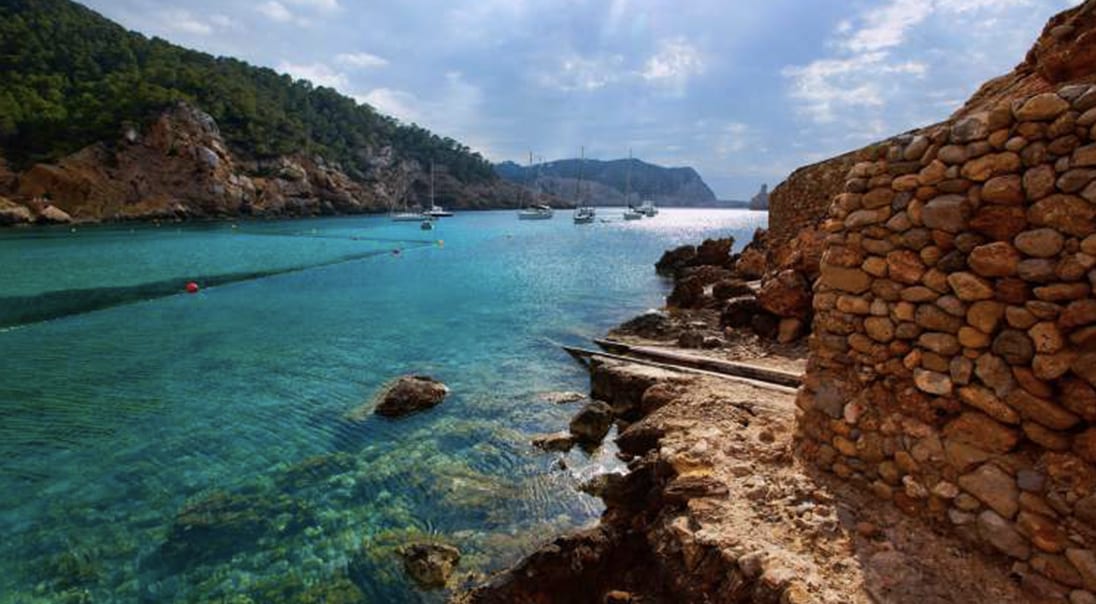 Benirras
Cala Benirras is located on the north of the island, just 20 minutes from San Antonio and 30 minutes from Ibiza Town. This stunning cove exudes the hippie vibe, and every Sunday the beach is filled with people enjoying the sounds of the famous sunset drummers. Think tribal beats, barefoot dancing and an incredible genuine Ibizan experience to fully immerse yourself in. 
The fisherman's huts on the right of the beach are the perfect spot to sit, relax and enjoy the view. The spectacular sunsets are a sight to behold, and the crystal-clear waters are ideal for a dip at any time of the day. 
With globally popular parties, breathtaking beaches and those infamous Ibiza sunsets taking the limelight throughout the summer, the island is rarely associated with an incredible cuisine scene. But through recent years, the increase of holidaymakers wanting an all-round experience while on their trip to the White Isle has caused a welcome rise in top-level restaurants, global brands and traditional eateries all catering for those with a taste for the finer things in life. 
Whether you're looking for a beach-side lazy lunch or a wild party brunch, Ibiza has finally caught up to speed and has some world-class options on offer to you.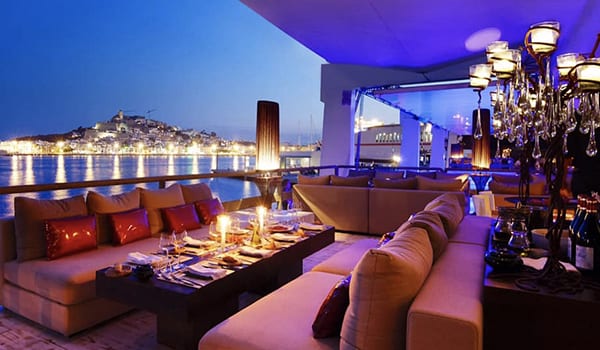 Situated in the modern marina area of Ibiza Town, Lio (part of the Pacha Group) has combined dining with entertainment, perfect for a special night out or a group get-together before heading out to one of the super clubs on the island. With both a stage and a pool, Lio's cabaret offers a modern and sexy twist on the classic 'dinner and a show' combination. The menu is made up of perfectly curated Japanese fusion dishes, with a stunning list of drinks to match, and when the venue transforms into a club come 1am – you might find it hard to want to leave!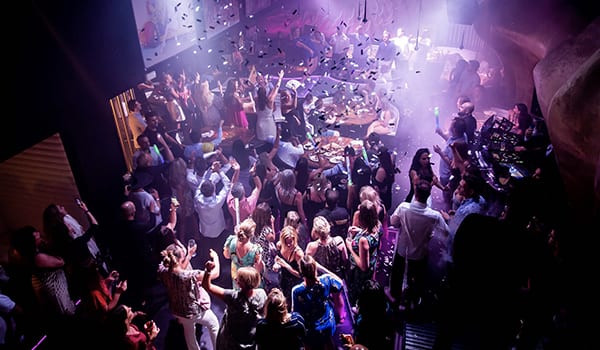 Another Marina Botafoch favorite, STK, offers awe-inspiring views over the marina, the old port and Dalt Vila, and fills its weekly schedule with events all throughout the summer. Brunches, dinner discos and ladies night (with an astonishing drag act to boot) all make for a fun and exciting evening out this globally-recognized eatery. The clue is in the name when it comes to cuisine, specializing in the finest cuts of beef, but the menu also caters for those who aren't a fan of red meat (and the truffle fries are to die for!). The menu also boasts giant 3 liter cocktails to share with your whole table, so we're pretty sure all bases are covered.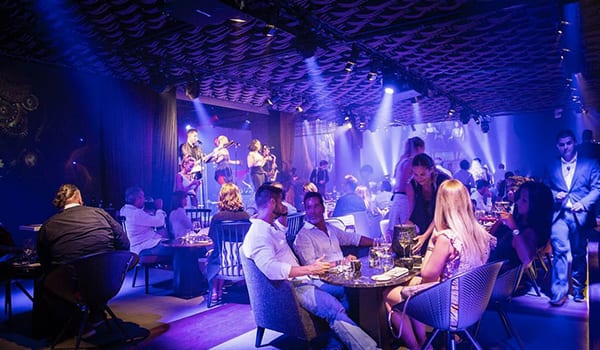 When a restaurant concept is created by two world-acclaimed chefs and a man of Cirque de Soleil fame, you just know that you are in for a life-changing experience. Heart promises to bring you just that, and completely change your opinion of late-night dining fused with amazing entertainment. Featuring an innovative menu and a jaw-dropping show while you eat, head chef Rafa Zafra has said that 'you really have to live it to understand it'. So, let yourself get carried away in the HEART Ibiza experience and allow yourself to be surprised and delighted at a night at this Marina based restaurant.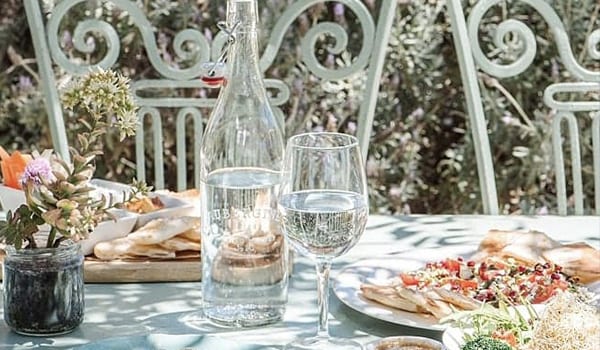 Aubergine in San Miguel offers seasonal Mediterranean dishes, with incredible vegan and vegetarian options. Their 'farm to table' ethos means that all of the vegetables used in the dishes come from neighboring and local farms, and the menu items are simply fresh, colorful and inviting. Housed in a traditional finca, a dining experience at Aubergine removes you from the wild side of Ibiza and transports you into tranquility and simplicity. Think airy terraces and relaxing lounges – the perfect lunchtime or evening escape.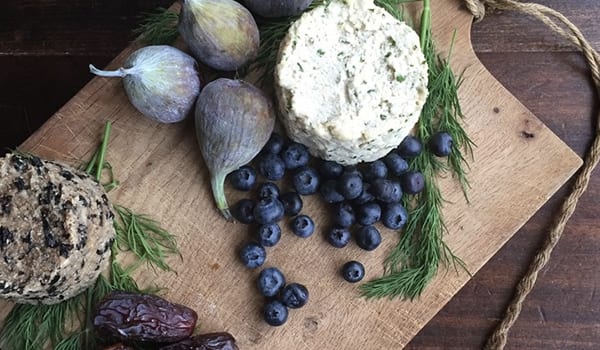 Raw, vegan and plant-based cuisine take center stage at Wild Beets in Santa Gertrudis. Offering organic, locally sourced and healthy meals daily, the team at Wild Beets is committed to making exquisite dishes that are not only good for the body but taste absolutely delicious too. Each item on the menu has been carefully calibrated to ensure maximum nutrient density and flavor. Combining science, nutrition and a love of good food to bring a healthy awareness to the table. Relax in the bright and spacious courtyard whilst embracing the holistic side of the White Isle.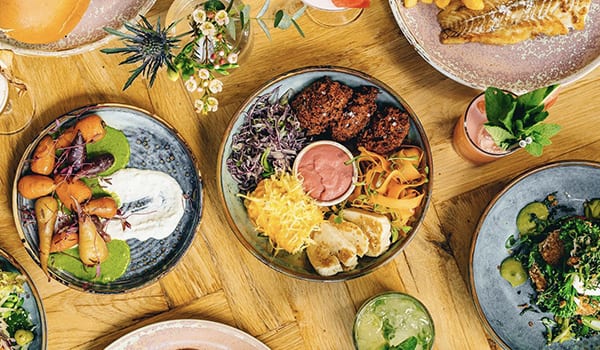 A very modern take on the fitness foodie scene is Skinny Kitchen, a healthy hangout serving clean, fresh dishes all day long. Looking out onto San Antonio's marina, Skinny Kitchen is a health food cafe with the motto 'Eat Clean, Rave Dirty'. The Skinny Kitchen took Ibiza by storm when it opened back in 2014, by husband and wife team Joel and Lois Belchem, inspired by their love of fitness, clean food and of course Ibiza! But don't worry, between the smoothies and the protein shakes are some incredibly delicious skinny cocktails, healthy twists on desserts and feel-good food to help aid that Ibiza hangover.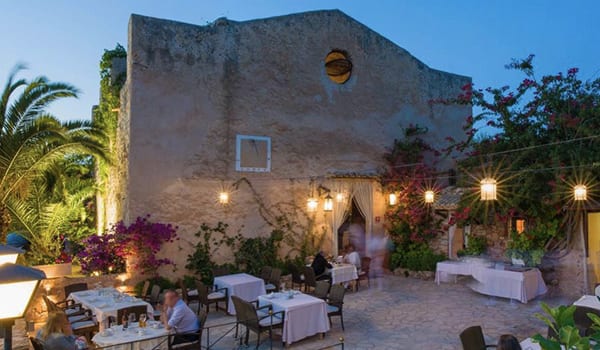 Sa Capella
A former church on the outskirts of San Antonio has been incredibly restored and is now home to restaurant Sa Capella. Offering classic Spanish dishes with modern twists, this dining establishment is perfect for those special occasions. Inside you will find gothic chandeliers and glowing candlelight, or alternatively choose to sit outside in the courtyard under the stars while you sip Sa Capella's homemade hierbas or try their famous suckling pig. Open for most of the year, this restaurant is a firm favourite with locals and residents.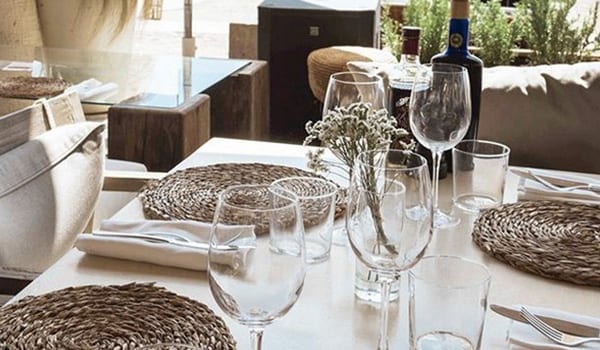 Few things are more quintessentially Ibicencan than dining at the beach and few beach clubs are more blissful than El Chiringuito. Situated on the beach of Es Cavallet, El Chiringuito is a hub for relaxed seaside dining, with a mix of French and Moroccan cuisine and lots of seafood, with dishes to share, drinks to enjoy and always with a tiny threat of hedonism lingering in the background – it is Ibiza after all. Whitewashed daybeds and decking facing the ocean make for the perfect daytime hangout or arrive for a late dinner and sit under the stars whilst listening to the waves lapping gently on the shore.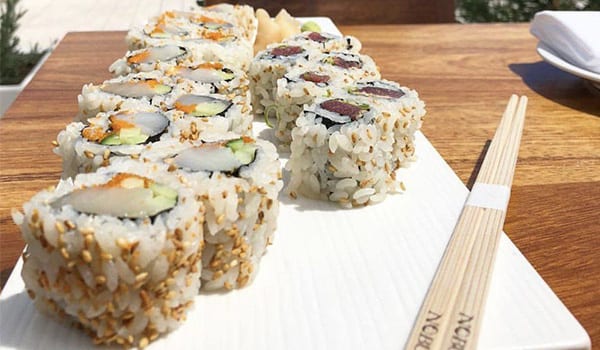 Globally recognised restaurant brand Nobu is situated on the Talamanca beachfront. Nobu Matsuhisa's signature Japanese dishes fill the menu, including Tiradito, Yellowtail Sashimi with Jalapeno and Black Cod Miso, as well as dishes inspired by the island. Team this with expertly blended cocktails and the option of dining casually poolside or more formally in the main restaurant, and you have yourself a winning combination. The views from the restaurant themselves will simply take your breath away.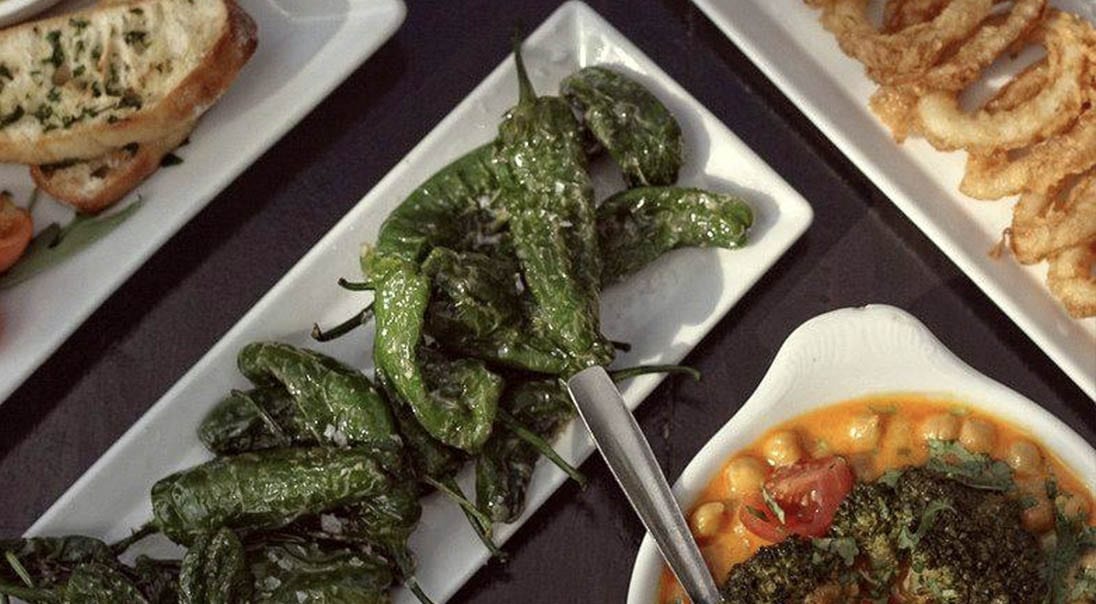 A firm favourite for the San Antonio crowd, Tapas Restaurant never admits to being a traditional Spanish tapas eatery. Instead, it offers small plates of amazing food, adding in a sprinkling of innovation and a whole lot of fun. Add a flair behind the bar (the cocktails are amazing) and you've got yourself a perfect atmosphere the enjoy the sharing experience that they have created. There's even a shisha lounge and bar for pre or post-dinner relaxation, so make a night of it. Booking in the height of summer is essential.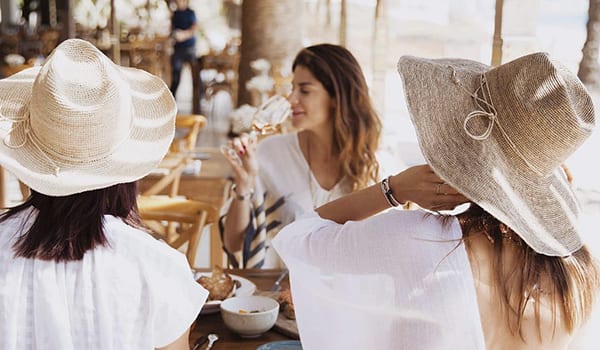 One of the many beach bars located on Playa D'en Bossa, Beachouse has become an established island favourite, offering exquisite food and inventive cocktails served in a welcoming environment of laid-back luxury. Chic, sandblasted décor, a cool crowd and buzzing atmosphere, Beachouse is the perfect stop off for a lively lunch or dinner with friends. Thanks to an incredible menu of simple, authentic, Mediterranean dishes, it's popular with tourists, locals and residents.
Situated off a dirt track road, Bambuddha immediately makes you feel as if you have left the party island of Ibiza and have been transported to the calm, spiritual oasis of Bali's Ubud. Bamboo shoots rise between incredible Buddha statues, and private dining areas split off from the main restaurant, allowing the perfect spot for a group dinner. Lovingly created food and cocktails mix Asian and Mediterranean cuisines, offering specialties from Thailand, Japan & Vietnam. Bambuddha is the perfect spot for vegetarian and vegan options, as traditionally made and beautifully tasty.
Ibiza is famous for its parties, yes, but its sometimes it's the afterparties that end up being the most talked about events of the summer. Whether you get randomly wrist-banded whilst you're still partying in the club, or you see an open invite on social media, after-parties are what makes Ibiza, well, Ibiza!
There are many different types of Ibiza afterparty, from the hotel balcony sesh to a full-scale event production. Villa parties are the most popular, with many of the top DJ's using their own villas to keep the tunes playing long after the sun comes up. A Whatsapp pin received just hours before, taxi drivers generally not knowing the way, but you'll have the time of your life rubbish shoulders with the in-crowd of Ibiza. 
The Kave is almost a myth in Ibizan folklore, but we can guarantee to you that it is absolutely real. Follow the Alice in Wonderland style smoking caterpillar and you'll literally find a rave in a (k)cave. Described by Steve Lawler as have 'a kind of like a modern, new era hippie sort of vibe', The Kave is intimate, filled with the who's who of underground music. This one is invite only, so don't just go rocking up and knocking on the door.
Other more official afterparties have taken place over the years at actual venues across the island, including Cocoon at Benimussa Park (where the weekly Zoo Project party takes place) and Destino and Blue Marlin for Music On and Paradise afters. These type of afterparties often take place hours after the headline event has finished, giving attendees plenty of time to freshen up, eat, nap, or simply carry on through to the evening's antics. Often these parties are free entry and widely shared on social media, so make sure you keep your eyes peeled in the summer of 2020.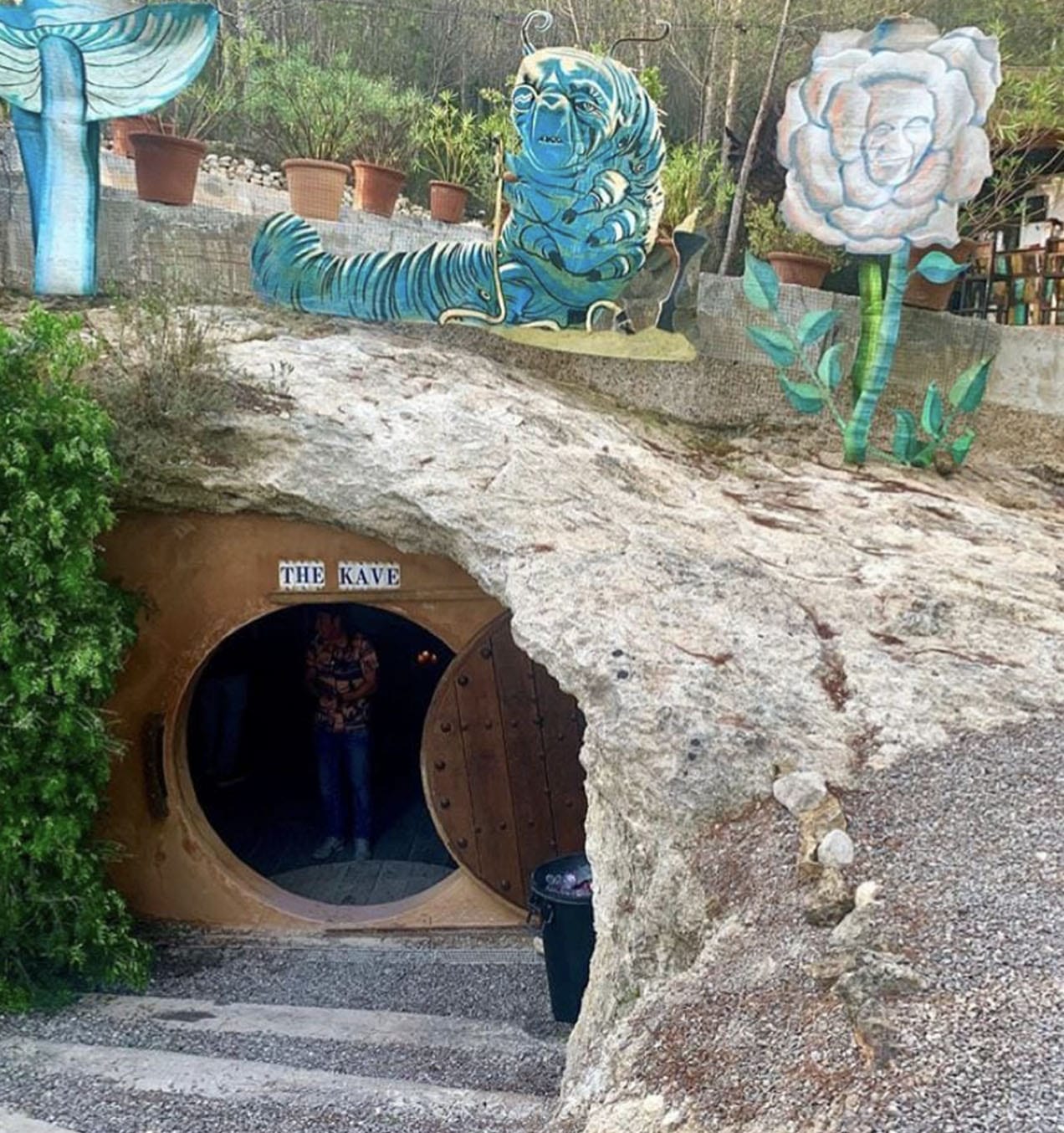 Hiring a private boat with your friends is synonymous with a trip to Ibiza. Not only does it give your holiday an added touch of luxury, it allows you and your friends to see the island from a different viewpoint. Discover beautiful coves and stunning coastlines, ride the waves and watch an iconic Ibizan sunset before heading back to shore.
Boat charter in Ibiza is incredibly easy, and there are a wide range of boats, catamarans and yachts available to choose from, and something for every budget. The great thing about chartering a boat in Ibiza is that you can have all of your drinks included throughout the day, and even lunch on board if you wanted. When you choose to rent a boat or yacht for a day in Ibiza, you're guaranteed to experience the high life and explore the island in a new way. 
Ibiza charter companies are experienced, skilled and knowledgeable – and are able to tailor make packages and routes to suit you.
There are many sailing routes around Ibiza, and a tailor-made day can incorporate the World Heritage site Formentera, with its bright white sands and clear-as-glass waters, or Es Vedra, the mysterious uninhabited rock just off the west cost of Ibiza. Said to have healing powers and to be one of the most magnetic places on the earth, Es Vedra is also one of the best spots to watch a beautiful sunset from. Another option for a livelier sunset is off the shores of the sunset strip in San Antonio, home to Café Mambo and Café Del Mar. Listen to the sounds of world-famous DJ's playing whilst the sun goes down, take a dip in the ocean or chill out on deck and simply take it all in. 
So, from gliding catamarans to super-fast speedboats, luxury yachts to eco-friendly vessels – there's plenty of options for private boat charter on the island of Ibiza. 
We don't know exactly what it is, but it is a well-known fact that sunsets in Ibiza are some of the best in the world. And even if, on the odd occasion, there are clouds in the sky, the sun will pierce through and the beautiful rich colours of reds, pinks, purples and oranges will light up as music plays perfectly in the background – tantalizingly announcing the end of the day, and the start of a long, exciting night in the party capital of the world. 
Every single sunset in Ibiza is unique and spending this time with your friends simply watching can create some of the deepest and most emotional memories you'll ever have.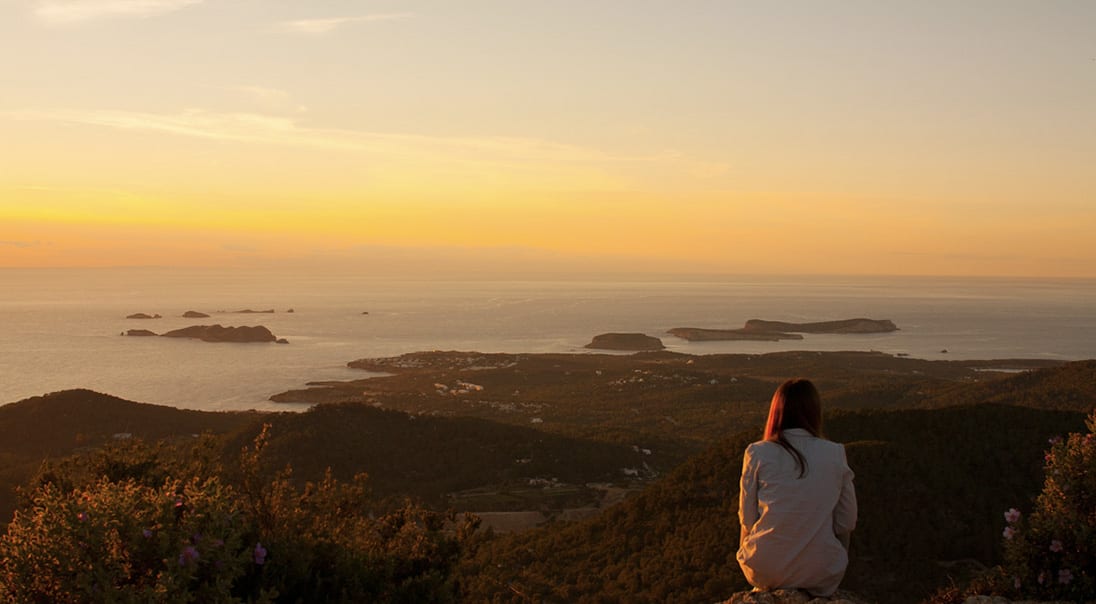 Sa Talia 
Sa Talaiassa, also known as Sa Talaia or Sa Talaia de Sant Josep, is the highest mountain on the island of Ibiza, and the perfect spot to watch the sun go down. At 475m high, Sa Talia will allow you to enjoy incredible views of the island, and an unobstructed view of the Ibizan sunset. Both walkable and driveable, this viewpoint is second to none.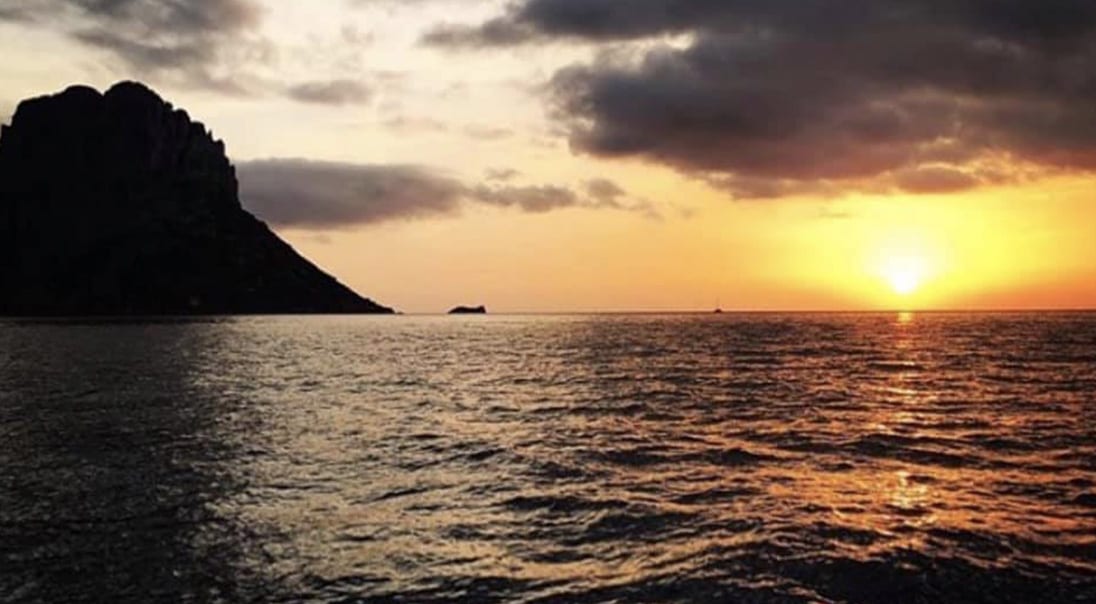 Es Vedra
A particularly beautiful spot to watch the sunset is on the cliffs above Cala D'Hort, right opposite Es Vedra Rock. The ancient ruined tower on the cliffs used to be used to watch out for pirates and is a perfect viewpoint for those willing to climb up to it. You can see Es Vedra Rock from various points on the Ibizan Coast, but the gatherings at Cala d'Hort feel almost spiritual and extra special. Remember to make a wish…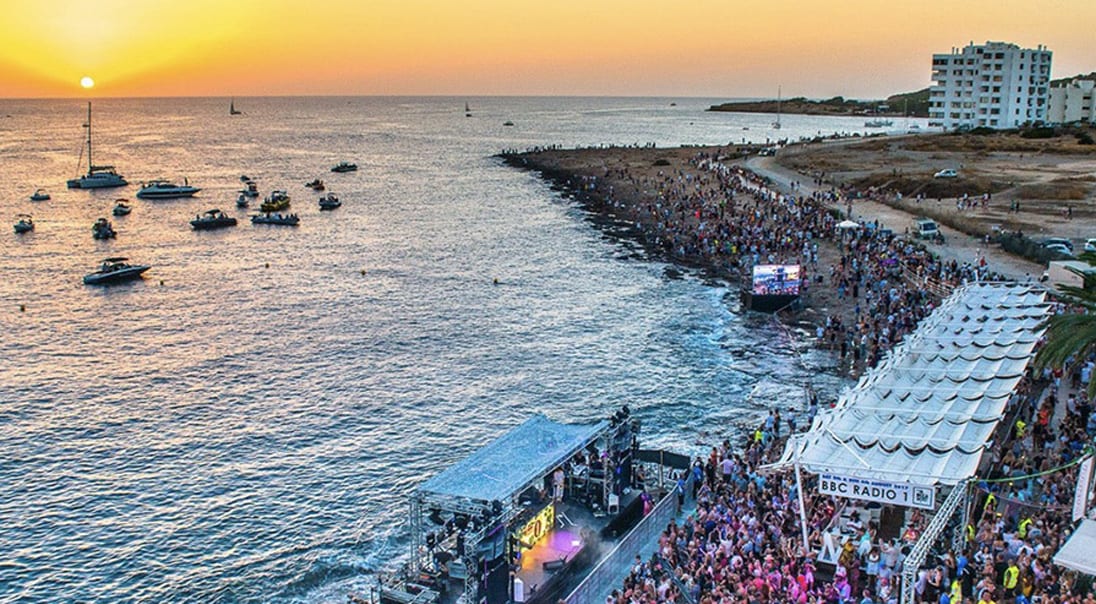 Sunset Strip
The legendary Sunset Strip in San Antonio is home to a handful of restaurants and bars, including Café Mambo, Café Del Mar, Savannah and Mint Lounge. All with terraces built over the rocks, these restaurants are full to the brim each and every evening whilst the sun goes down. Café Mambo hosts pre-parties every night for some of the most famous parties on the island, so expect music from the biggest DJ's whilst you sip sangria and watch the sun leave the sky.  Why not watch it from your very own private boat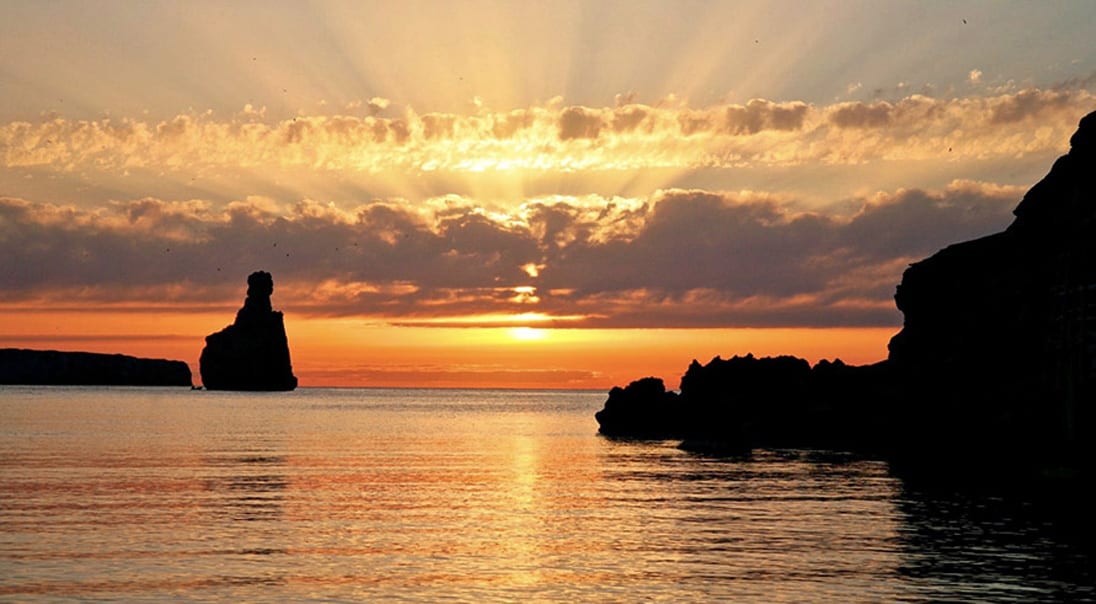 Benniras
Beautiful sunsets, dancing on the beach, drummers and hippies – so quintessentially Ibiza – and you will find all at Benniras Beach. At the north of the island, 10 minutes from San Miguel is this sandy and pebbly beach with a perfect sunset view. The drummers on a Sunday originate from a gathering back in August 1991 in protest against the first Gulf War but has now turned into a weekly event that lures in hundreds to this beautiful cove, but it is a lot quieter and just as beautiful on other days of the weekend.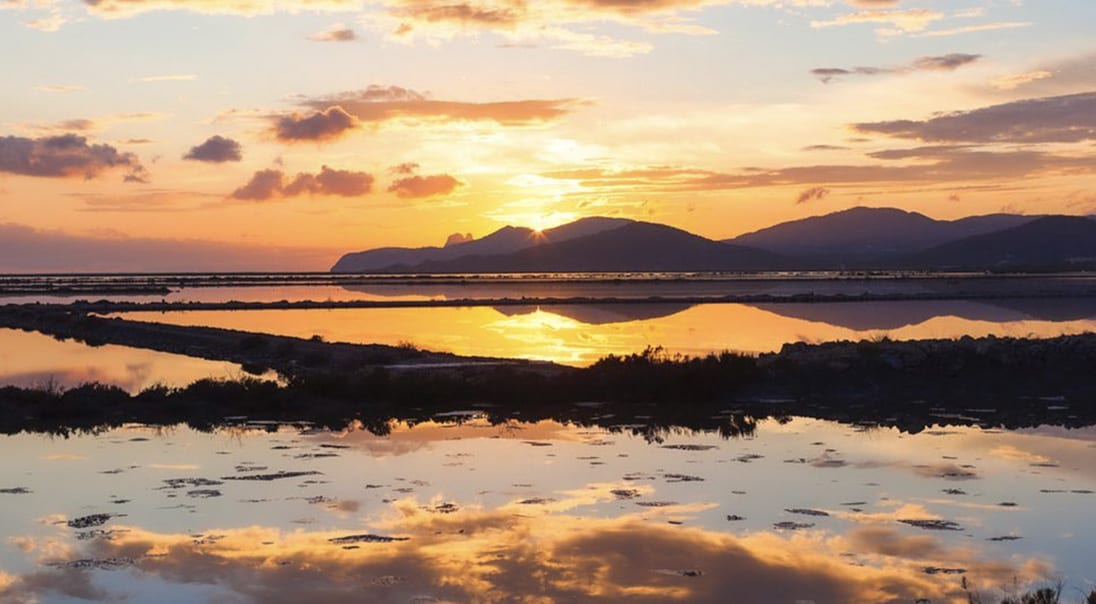 Ses Salines 
Watching the sun go down over the salt flats is truly a sight to behold, and Ses Salines is a perfect spot to do just that. Sa Trixna, at the far end, is a bit of an institution on the island and has been around since the 1970s – the relaxed, hippy feel makes it an ideal venue to enjoy a sundowner. Super busy in high-season, we'd definitely recommend you make a reservation.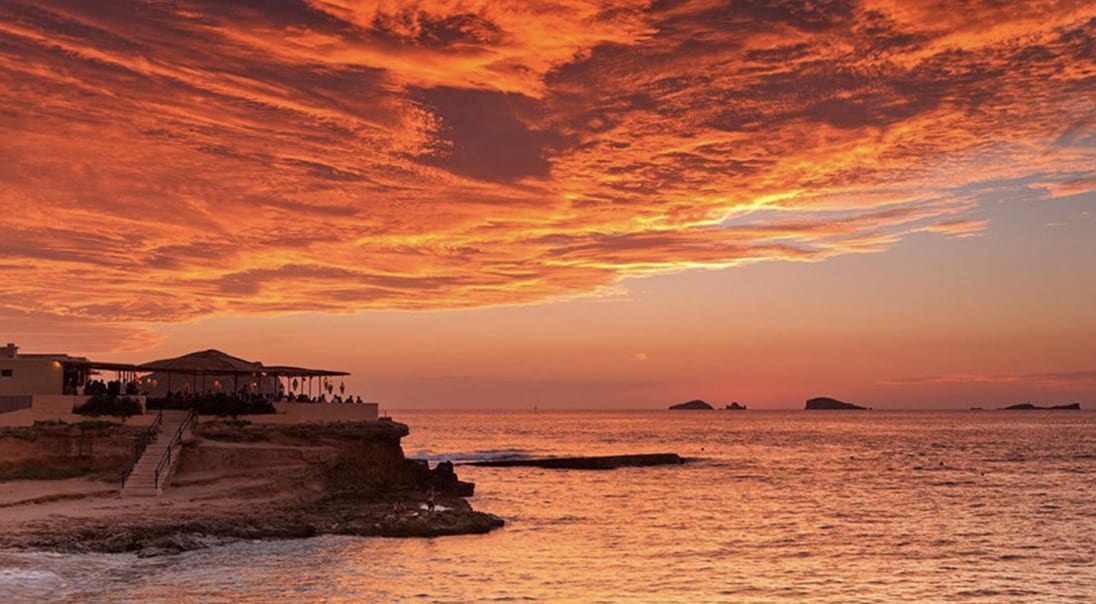 Cala Comte
The un-spoilt beach of Cala Comte is home to the restaurant and bar Sunset Ashram. A no-frills venue with guest DJs playing as the sun goes down. The bar is situated on the rocks that divide the beach into two and is an amazing location to sit back, relax and experience the slow Ibizan sunset. A favourite for locals and residents, Cala Comte offers a relaxed bohemian vibe, Balearic beats and emotive sunset scenes. 
Though sunsets are often talked about as being an integral part of an Ibiza trip, it's sometimes the sunrises that are the most special. Sitting with your mates, after coming out of one of Ibiza's super clubs, simply watching a new day begin can be one of the most incredible and intense feelings. There are many amazing places to watch the sunrise, and here are just a few: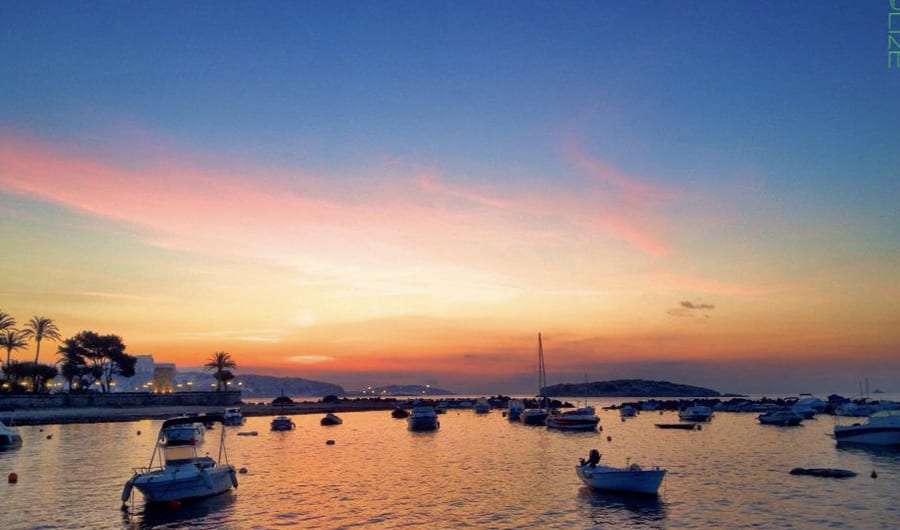 Playa D'en Bossa Beach
Some of the best memories are made after a night out and stepping out of super club Hï and directly on to Playa D'en Bossa beach to watch the sunrise is the most perfect night cap of them all. Taking the time to wait for sunrise on the beach will reward you with quite possibly one of the most magnificent views of the sun, rising over Dalt Villa and signaling the start of a brand-new day.
Aguas Blancas
If you are in search of a place of wild natural beauty to watch the sunrise, you should check out the cove of Aguas Blancas between San Carlos and Cala San Vicente. This beach, located beneath a low cliff, is still quite unspoilt and is one of the most popular beaches with the locals. It has a couple of beach bars, so you can also enjoy a drink as the sun comes up. Many people make the most of the clay there to have a mud bath. It is also a great place for snorkeling and relaxing throughout the day.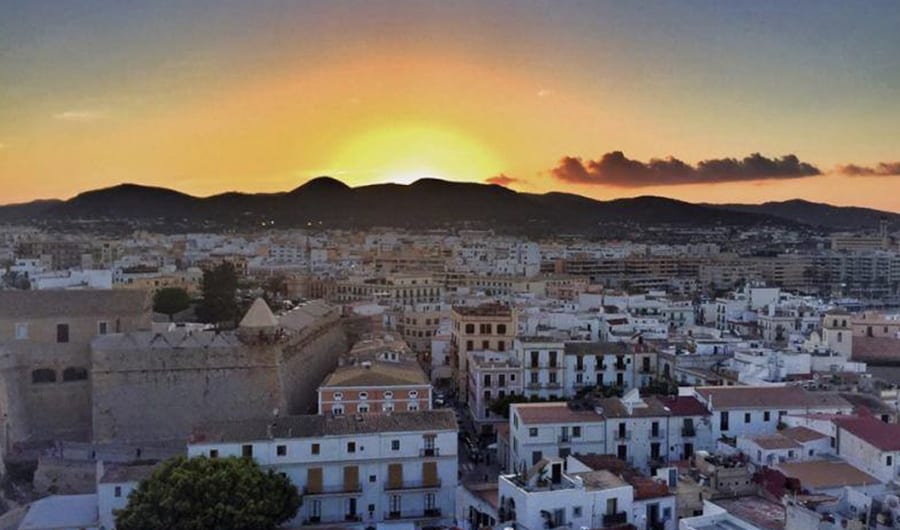 Dalt Villa
Stroll through the cobbled streets and climb to the top of the World Heritage site Dalt Vila and watch the sun rise over the city of Eivissa. You'll see the sun rise glisten over the ocean all the way to Formentera, and hear the city start to come to life. It's a spectacular way to start the day, and upon heading down the hill you will be easily able to grab a coffee and a bite for breakfast.
So, there it is – our mega guide to Ibiza. Whether you've already booked for this summer, or are thinking about doing it, we already know that Ibiza is the best decision you'll ever make. World-famous parties, glorious sunsets, friends, laughs and incredible memories. It's all there to be had in Ibiza – and we can't wait to see you over on the White Isle.