DJ Equipment Rental
World class DJ equipment rental packages available to rent for your holiday to Ibiza. Our experienced team have put together tailor made packages to get the party started and keep the party going!
Our all inclusive DJ equipment packages can be delivered to your door anywhere on the island, 24/7. We can also source DJ's from any genre of music.
With every DJ equipment rental you and your group will gain exclusive access to the Ibiza Bible superclub guestlists and discounted clubs tickets. Being part of this elite list will save you and your friends/ family hundreds of Euros on club entries throughout your stay. We're here to make your holiday the best one yet! 

Why Book your DJ Equipment With us?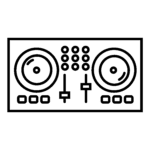 World class DJ equpiment
We provide DJ equipment fit for the biggest DJ's in the world from Pioneer to Allen and Heath. We can also source equipment if there's something specific you need.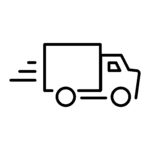 24/7 set up and delivery service
Our team works around the clock. Want a set up in your villa at midnight when you arrive? We've got you covered!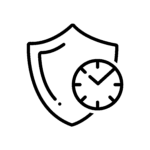 Premium Service
Booking your DJ equipment through the Ibiza Bible you are guaranteeing first class service. We have provided set-ups for some of the biggest DJ's in the world!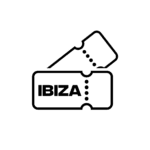 Access to Guestlists
With every booking you and your group will get access to exclusive Ibiza Bible Super Club guest lists and discounted club tickets saving you hundreds of Euros on your holiday.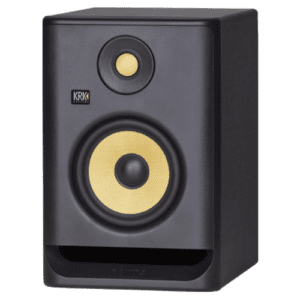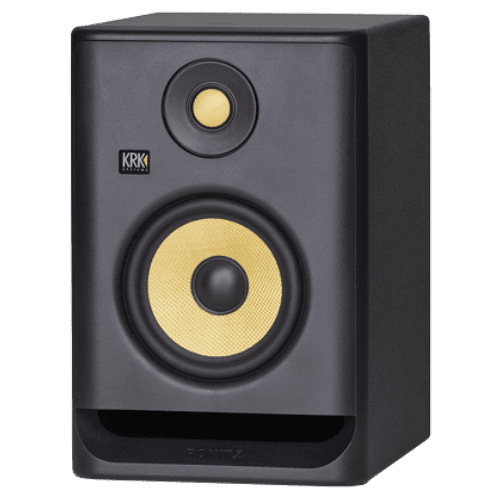 Rokit 5 Speakers – £50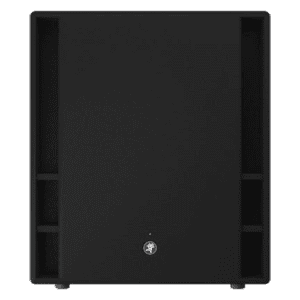 Mackie Thump 18s Subwoofer – £70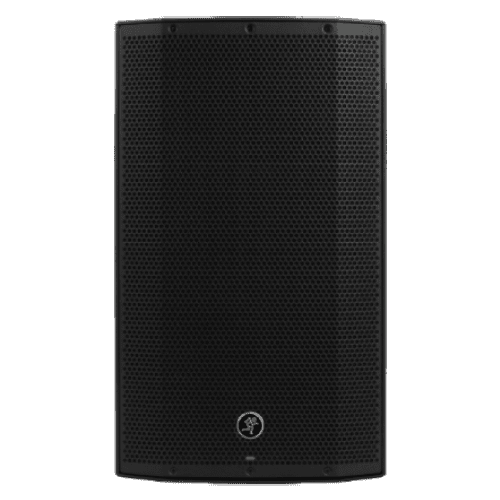 Mackie Thump 12 Speakers – £80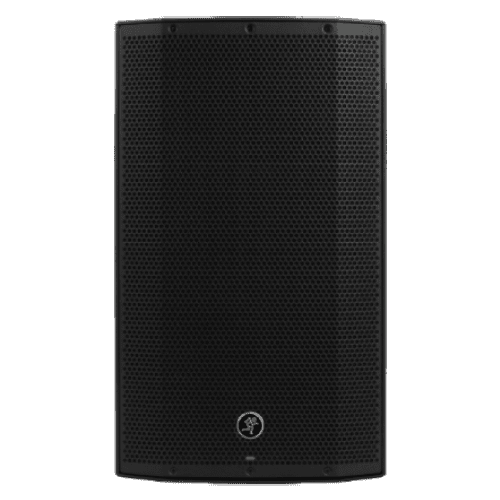 Mackie Thump 15 Speakers – £90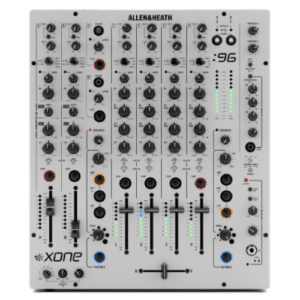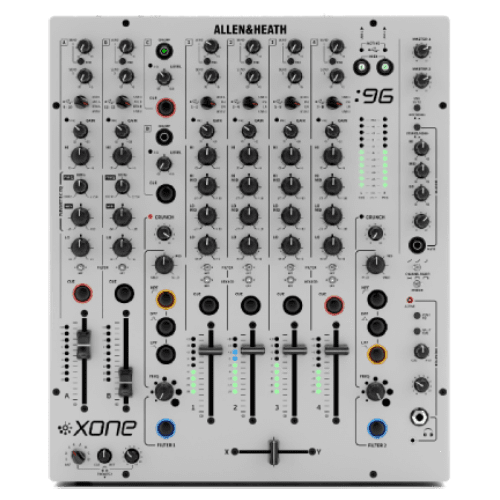 Allen & Heath Zone 96 Mixer – £120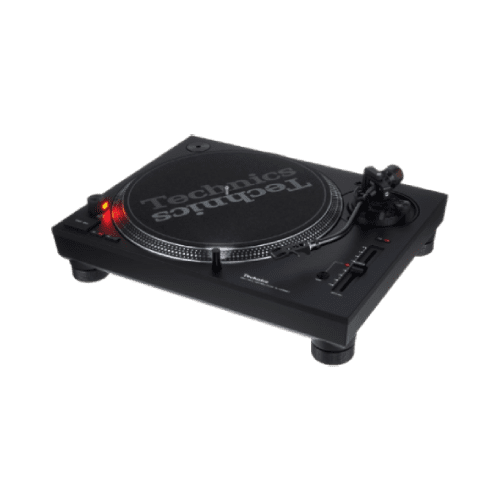 Technics 1210 Turntables x 2 – £120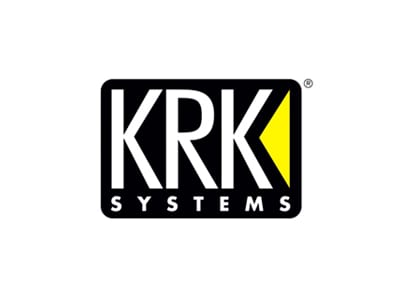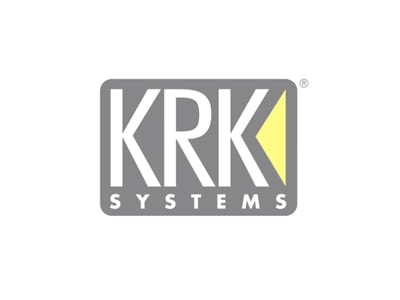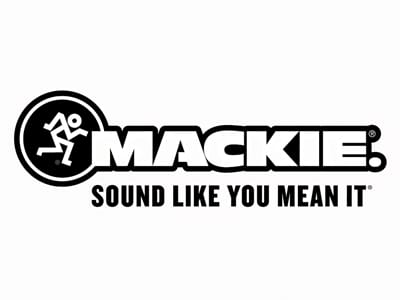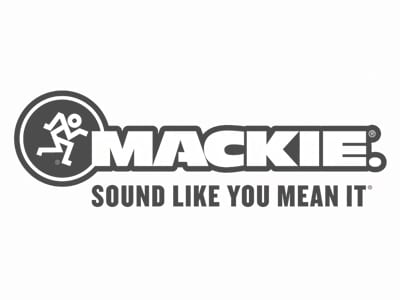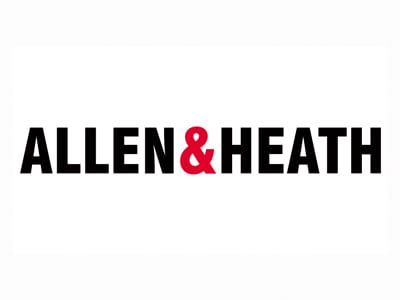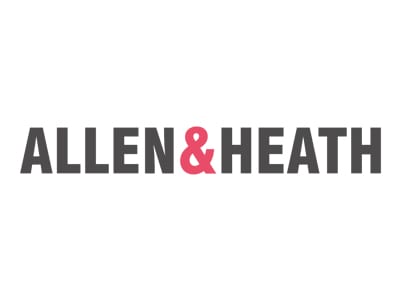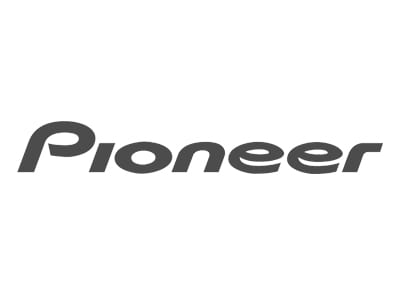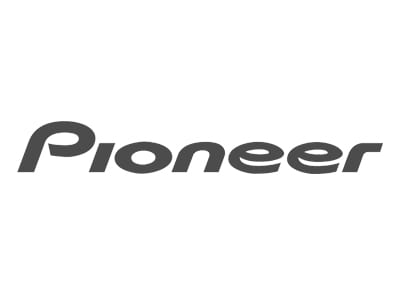 DJ EQUIPMENT RENTAL FAQ'S
We have put together some FAQs from questions that we regularly get asked. If you have a question and can't find what you're looking for, please get in touch
What DJ package would you recommend for a villa?
Over the years we have found most popular and the most user friendly are the Pioneer XDJ-RX all in one controllers. You can load tracks directly from USB's or laptop. We provide the link cables so there's no need to worry. 
How long can I rent the equipment for?
For as long as you want – providing there's availability. 
Is there a minimum rental period?
As far as time scale goes no, you can rent a setup for 2-3 hours if needed. We are quite flexible to your needs.
Can I extend my Ibiza DJ equipment rental if needed?
Yes, there's always options to extend your DJ equipment rental for longer providing we have availability, generally this isn't an issue with a little notice. Peak season there is a high turnover of rentals and extending isn't possible. Our advice would be to make sure you decide the correct number of days you require at the time of booking so there's no issues.
What are the delivery hours for set up and collection?
24/7 – although we do prefer an agreed time with our clients during the booking process.
Where do you deliver in Ibiza?
Anywhere on the island – even Formentera!
Can you organise DJ's to play for us?
Certainly, we have a large roster of DJ's we use that can cater for any music genres. We often get requests from stag/hen parties for DJs, so please just ask! 
Do you have options where I can just plug my phone into?
Of course!! We have a few options for you to choose from. Rokit Studio monitors can plug directly into your iPhone/Android – these are ideal for your day time poolside sessions.
We also have an XLR to IPhone/Android lead that plugs directly into our amplified monitors – eg Mackie Thump 15.
Is it okay to use the DJ equipment outside?
Yes it's okay to use your DJ equipment rental outside; under the condition that everything's protected from the sun. If the equipment gets too hot it can get damaged.
During set up you will be asked 'Where would you like the equipment installed?' If you request the setup outside we will do our best to find a suitable area for it. Generally there's always areas in most villas or we can cover using an umbrella.
What is the law regarding noise complaints from neighbours?
Generally the rule with household music is between the hours of 11am – 10pm. Obviously if you are blasting music out full pelt during siesta (2-5pm) your more than likely going to annoy the locals and complaints will be made, unless your villa is in the middle of no where. We do ask you to respect your surroundings at all times.
Can we make a reservation even though we don't have an address in Ibiza yet?
Yes of course, you can lock your dates in with us without an address. As soon as you have somewhere to stay just give us a call or send us an email and one of the team will get back to you.
We Create Unique Holiday Experiences, Check Out Our Other services