Ibiza 2021: What to expect for summer 2021
Ibiza 2021 is the question on everyones mind. The summer of 2020 will certainly go down as an unforgettable one here on Ibiza. This time last year, who'd of thought that the party capital of the world would face a season with little to no clubbing? 
The COVID-19 pandemic put the world on lockdown, and for the nightlife industry, things remain pretty much at a standstill. However, this is Ibiza. We were always going to find creative ways to keep the magic of the island alive and that's exactly what has happened. 
Before we share our predictions for Ibiza 2021, let's take a look at what can only be described as one of the strangest seasons in Ibiza history. We might not be able to reminisce about a season of back-to-back parties with international DJs in Ibiza's hottest superclubs, but, it doesn't mean that the island hasn't provided us with unforgettable memories. 
IBIZA SEASON 2020 HIGHLIGHTS
From laid back poolside hang-outs to streaming live DJ sets across the globe. Here is our lowdown of what went on this season on Ibiza. 
A NEW KIND OF PARTY
Despite the circumstances, we still managed to share a few drinks at some of Ibiza's favourite day venues. San Antonio even opened it's newest poolside haven Bam-Bu-Ku in May. Serving up delicious brunches and all of the chilled-out Mediterranean vibes you could possibly need, Bam-Bu-Ku is an exciting addition to your Ibiza 2021 holiday agenda.
Ibiza Rocks kept the party going with their socially-distant Poolside Sessions featuring resident DJs and special guests. A particularly special appearance came from Fatboy Slim. (See below for Fatboy Slim's interview with our presenter Faris)
Over at O Beach it was all about unwinding and living your best life (well, as best you can during a global pandemic). Turning the tempo down on the music, but upping the luxe with waiter service only to your private bed or table leaving you no other option but to kick back and relax. Who thought O Beach could get more stylish?
Pikes also kept the music playing with their intimate events. Day time hangouts by the pool with a cocktail in hand, followed by Pikes' sensual dining experience and drinks under the stars. No pandemic can ever take away the magic of Pikes.
Fatboy slim interview after Ibiza rocks
LIVESTREAM EVENTS 
Over the last few months, we've seen some of Ibiza's top promoters and DJs jump on the livestream craze and deliver explosive DJ sets across the globe.
Throwing it right back to the early days of lockdown – you know, the Tiger King and banana bread days. Pacha brought their interactive Pacha House Party to our screens. Pete Tong, Claptone, and Bedouin were just a few of the top DJs on hand to spin a fine selection of house, techno, and more.
Defected got on board and launched Defected WWWorldwide, a series of online virtual clubbing events. Pulling in industry heavyweights such as Darius Syrossian, The Martinez Brothers, Eli Escobar, and Sam Divine, Defected left us craving for more in Ibiza 2021. Sister record label and island party Glitterbox also got in on digital dancefloor action with the Glitterbox Virtual Festival.
EXPLORING IBIZA
Accepting that Ibiza 2020 wasn't shaping up to be the summer that we expected wasn't easy. However, for those lucky enough to jet to The White Isle for a break, a summer with no clubs offered the chance to explore an alternative side to the magical island. 
With no crippling hangover or 3 pm rise, the thought of booking a boat trip on Ibiza to spend the day out at sea suddenly seemed a lot more appealing to the island's clubbers. Adventuring to some of Ibiza's best natural beauty spots such as Es Vedrà, Atlantis, and the island of Formentera. 
Visitors to the island have also enjoyed more time wandering Ibiza's charming towns and villages discovering new local restaurants and bars. As well pumping up the adrenaline with Ibiza's huge choice of activities. From scuba diving and parasailing to yoga and mountain biking, 2020 gave us the chance to explore everything else that Ibiza has to offer outside of its nightlife.
WHAT TO EXPECT FOR IBIZA 2021?
At this moment in time, it's still hard to define exactly how the Ibiza 2021 season will look. Ideally, we're looking for a summer of hot 'n' sweaty raves, where social distancing is a thing of the past. However, we're prepared for whatever the season throws at us. If a few more months wearing masks means we can get back to dancing at our favourite clubs, then we'll still be raring to go. 
If the 2021 season that we're all hoping for does go ahead, what is there to look forward to?
RETURN OF SUPERCLUBS
One of the most exciting prospects of 2021, is reuniting with Ibiza's top superclubs. Hï Ibiza and Amnesia have already announced some of their plans for welcoming back party-goers. 
HÏ IBIZA
Hï Ibiza's 2021 residency announcement sees the return of David Guetta's F***k Me I'm Famous!, Tale of Us' Thursday night techno affair Afterlife, the dazzling Glitterbox, and Saturday night favourite, Black Coffee. The Night League and Hï Ibiza also plan to bring us two exciting new additions. Bronx boys The Martinez Brothers will command Tuesdays while FISHER will take his very own headline slot after sharing residency with Solardo in 2019. 
AMNESIA
This summer Amnesia was due to celebrate the 20th anniversary of the cult British film Kevin & Perry Go Large. Now, the Birthday celebrations have been rescheduled for 1st June and 7th September 2021. Amnesia will host the film screening, followed by an old school rave and foam party. Judge Jules, Seb Fontaine, Sean Hughes, and Les Schmitz will all be on hand to dish out the old school bangers.  
At the beginning of summer, we also heard the news that Jamie Jones' Paradise would be making the move from DC10 to the Amnesia Terrace. An epic choice from Jones that we can't wait to see debut in 2021. 
A BUZZING ATMOSPHERE
No matter what shape or form the Ibiza 2021 season comes in, one thing is guaranteed. We're in for one hell of a summer. After months of living under tight restrictions, every soul that steps foot on Ibiza next summer is most likely arriving with a lot of steam to let off and that is going to make for an electric atmosphere across the island. Providing all goes smoothly, Ibiza 2021 is going to be the season that we party harder, party louder, and party longer.
IBIZA IN TALKS OF NEW TESTING SYSTEM AHEAD OF SUMMER 2021
In a pre-pandemic world, Spain would expect to welcome around 80 million tourists each year. Whether it's for a relaxing break away in the sun or to experience the nightlife hotspot of Ibiza. The tourism sector has huge economic value to Spain, contributing to over 12% of Spain's annual GDP.
So, for the best chance of securing Ibiza 2021 that we are all hoping for. The Government of the Balearic Islands and the Canary Islands in Spain plan to introduce a new testing system aimed at both managing the spread of the virus. and allowing tourists from the UK and the rest of Europe to holiday safely on Ibiza.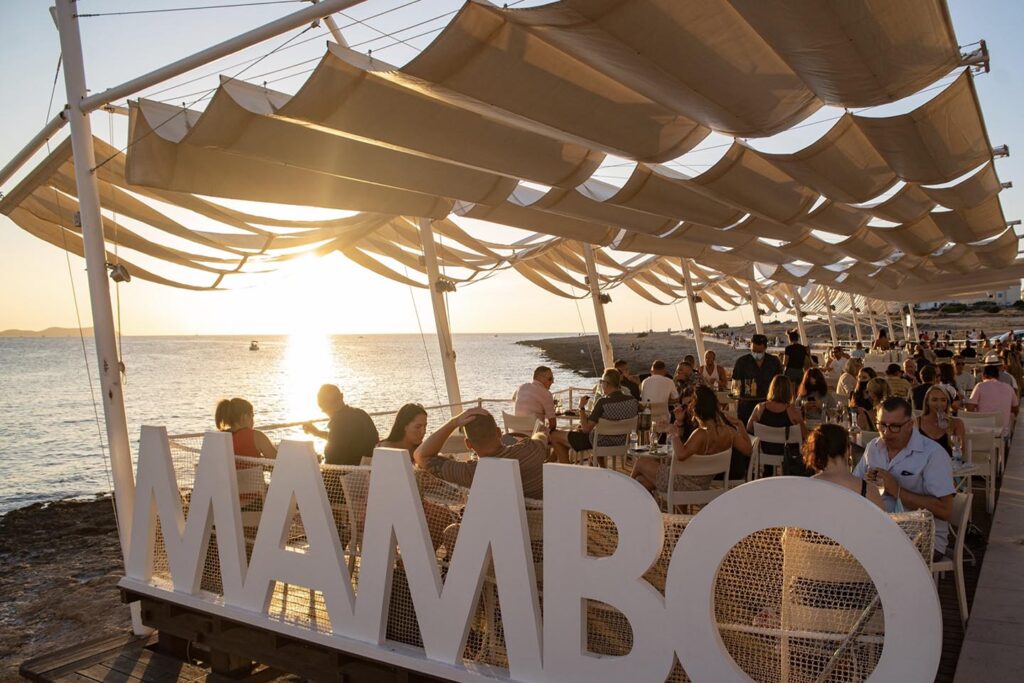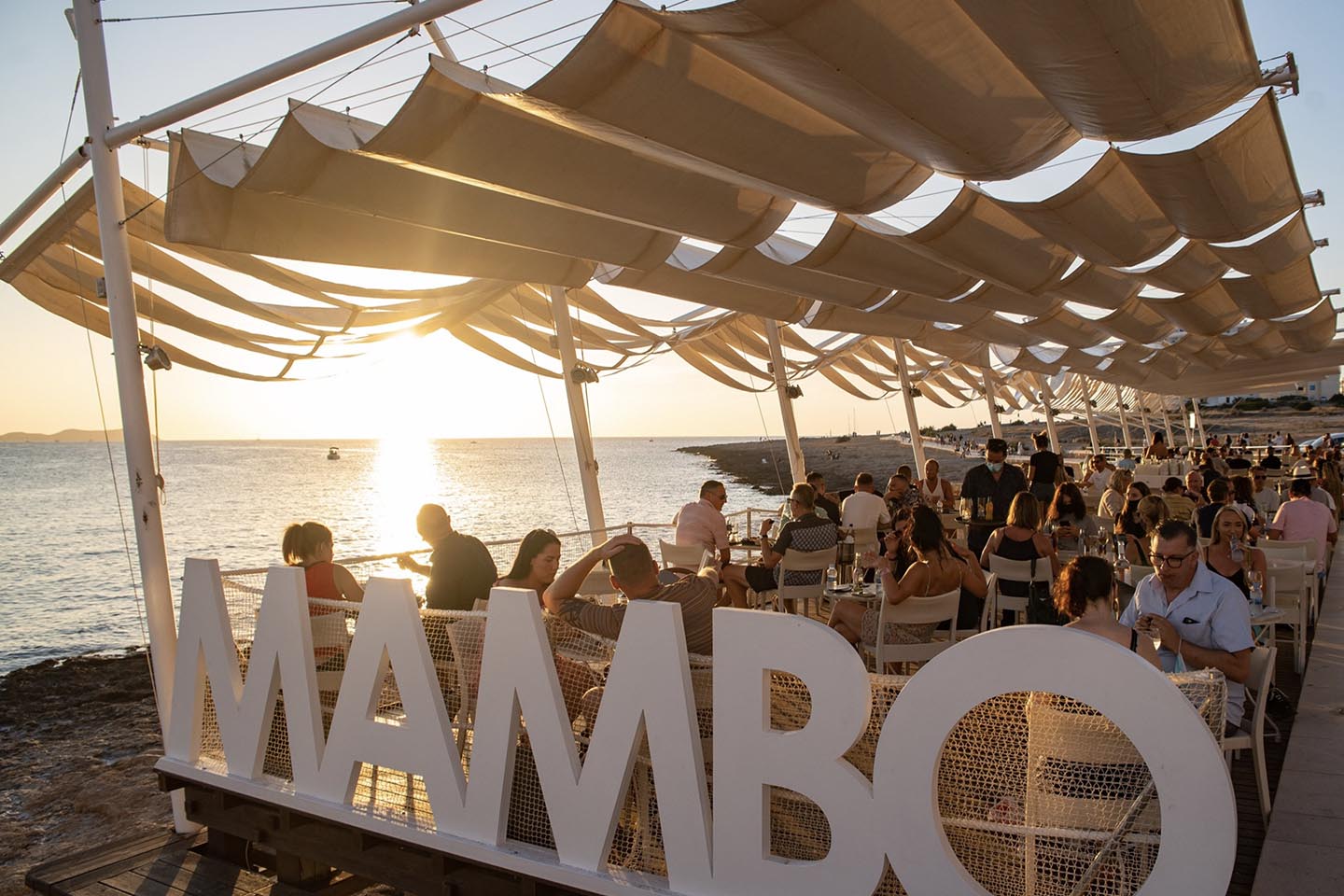 WHAT WILL IBIZA'S NEW COVID-19 TESTING SYSTEM INVOLVE?
The plans proposed by the Government would allow travellers from countries with an infection rate of less than 50 per 100,000 inhabitants to enter Ibiza without the need for testing before arrival.
Tourists arriving on Ibiza from countries that have higher infection rates will have to take a Covid-19 test within 48 hours of boarding their flight to prove they do not have the virus. If the test comes back negative? Then great, you're free to jet off to Ibiza 2021. If your test comes back positive, you will not be able to fly and will have to quarantine. 
Once you've reached the end of your holiday, ALL tourists, whether you were tested on arrival or not, will have to take a test to prove that they are Covid-19 negative before leaving the island. Again, this must be taken within 48 hours of boarding your flight. 
What happens if you test positive?
If you test positive for the virus, you will not be able to fly and must quarantine immediately. The good news is that island Governments plan to organise specific accommodation for infected travellers who must quarantine on Ibiza. The departure test, quarantine accommodation, and medical care for those who find themselves in this position is said to be provided at no extra cost to tourists. 
Did anyone else think that Covid-19 would be a thing of the past by the time Ibiza 2021 came around? Yeah, you're not the only one. However, as the new year is looming, we are learning to adapt and accept that next summer may come with a few conditions. 
As daunting as the stats and medical jargon can be, these are really positive steps coming from Spanish authorities. Heading into Ibiza 2021 with a proposed plan for regulated safety measures in place, Ibiza faces a much stronger chance of welcoming back its loyal tourists and even opening the doors to our favourite clubs such as Amnesia, Hi, Pacha and Ushuaia.
Disclaimer: Information based on updates released in October 2020. 
If you're planning on coming to Ibiza 2021 you must check these blogs out: