The ultimate villa & clubbing package has arrived!
Have you tried to plan a holiday in Ibiza but struggled to book everything in one place? Or wanted to go on a luxury yacht, followed by your own DJ playing at your villa after a night at one of Ibiza's biggest clubs?
Ever wondered how to access after parties, yacht days & villas you see all over social media?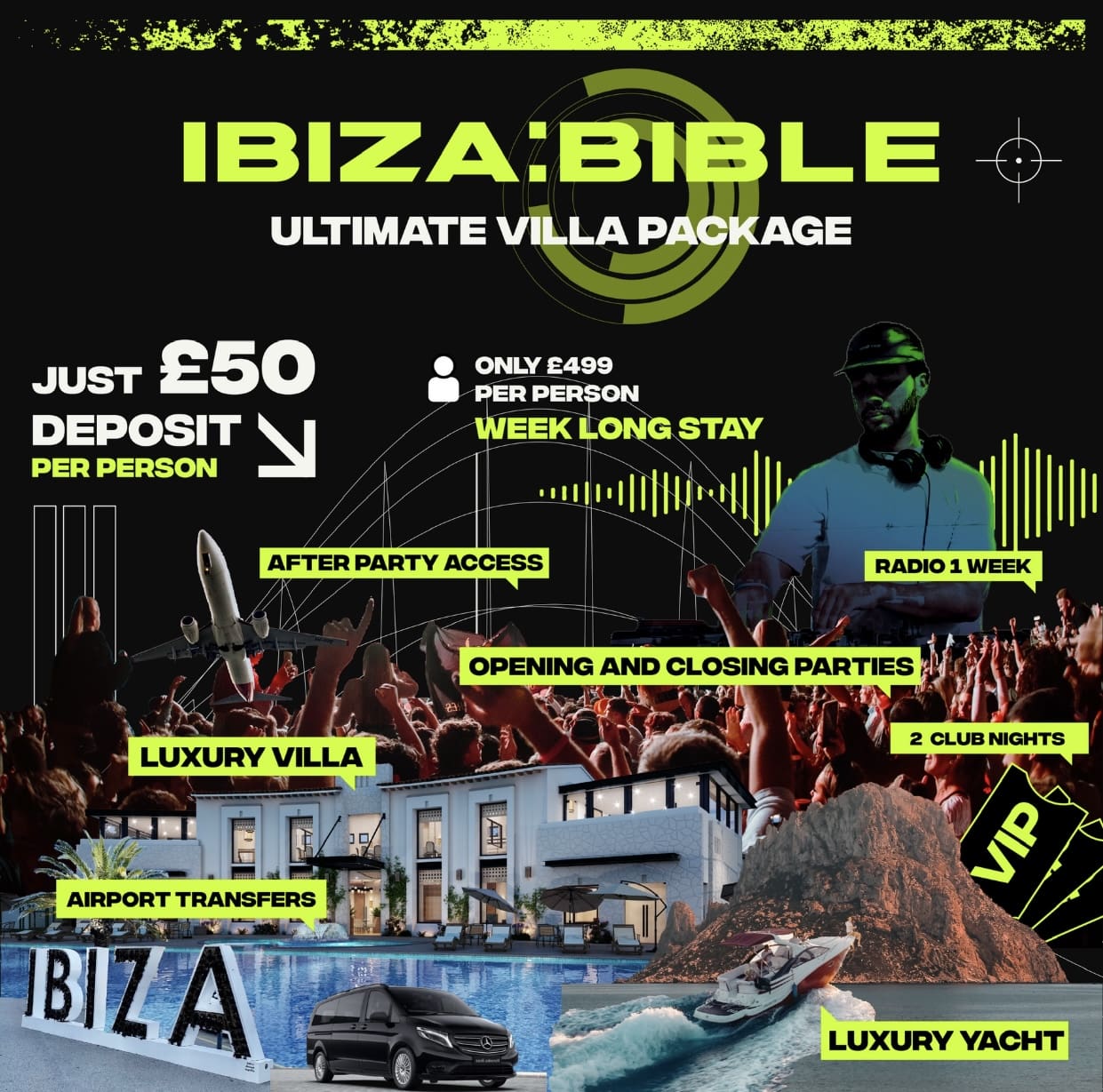 Over the last few years, Ibiza as an island has been evolving. People now, more than ever, want to experience everything the island has to offer. From yachts days, to staying in luxury villas to private parties in at night.
Lets face it, organising a trip of a lifetime to Ibiza can be a headache. Where can I get the best villas? Will my money be secure? I want to book a yacht but I don't know where to start. The deposits are high, we will need to wait a few months. By the time you have got around to organising everything the villa you wanted has been booked, the boat of you wanted isn't available for the day you wanted it and your mates are stressing.
Yes, we've heard and seen it all before! Which is the reason we have put together Ibiza's first all-in-one luxury holiday package. Everything is taken care of from the moment you step off the plane. Got your attention? Keep reading and we'll explain how it works….
Arriving in Ibiza you will be picked up in our luxury Mercedes Veto van. Yes, no need for that dreaded airport queue. You know what we mean! Your driver will drop you straight to your villa door. No stressing just ready for the week ahead.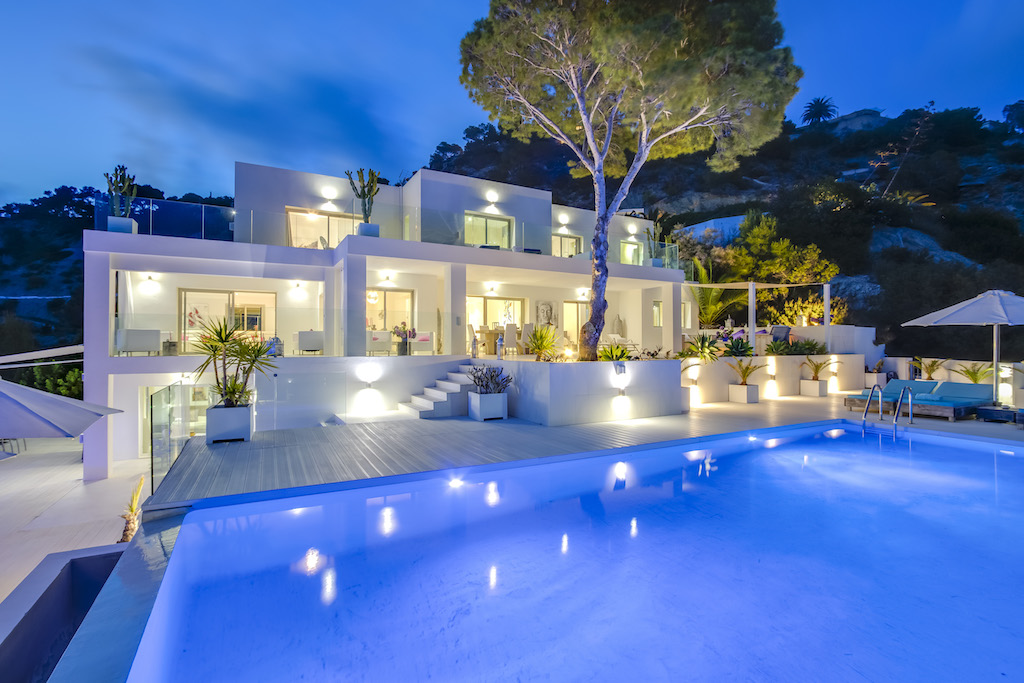 Our villas have been handpicked by our concierge team. They are amongst our best selling villas over the past 7 years. They are popular for many reasons but mainly due to their location & pool areas.
2 events are included in the package. The choices will be released closer to the time but you will be able to chose from the 'Ibiza Bible recommends' list which has included Ants, Solid Grooves, Octan and many more in previous years. Our very own event Secret sessions which is one of Ibizas most loved underground parties will be included as one of the options.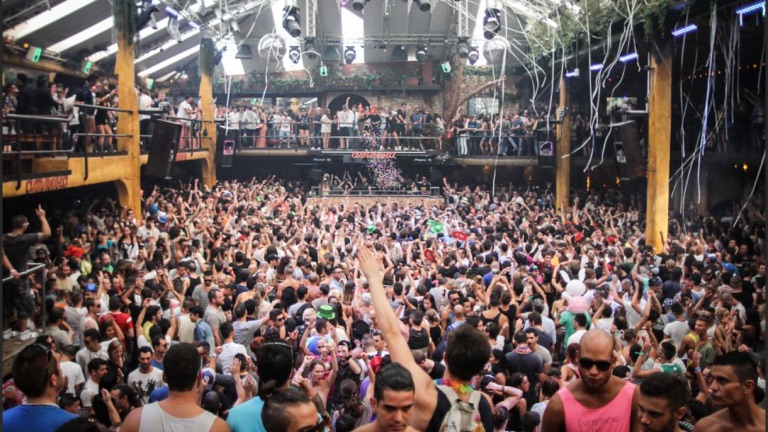 We know it's all about the afters in Ibiza. You will have seen the videos on our page and are probably wondering 'how do I get to go to one of those'? Now's your chance as entrance to a private afters is included. This is the best way to experience the real Ibiza. If you know, you know!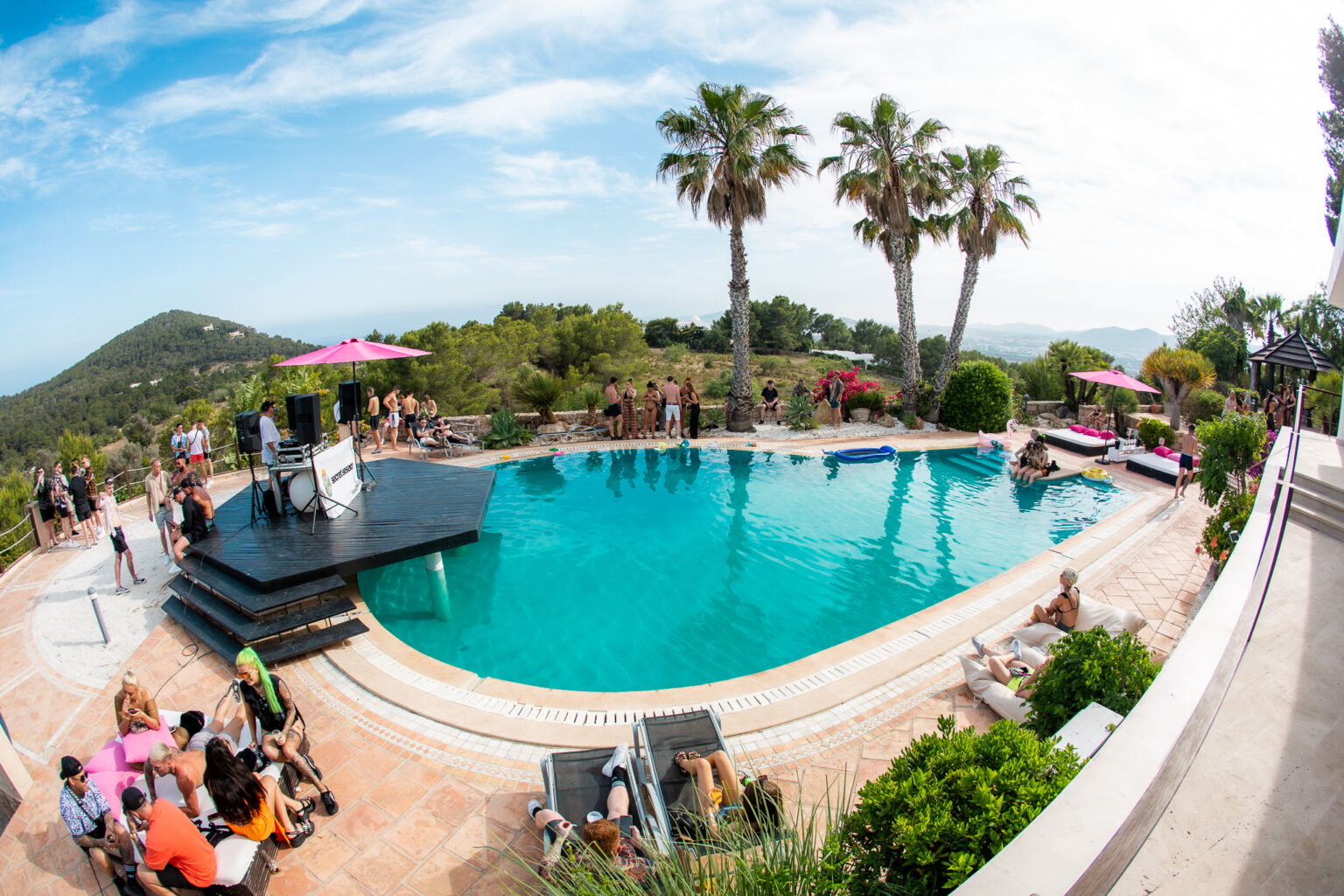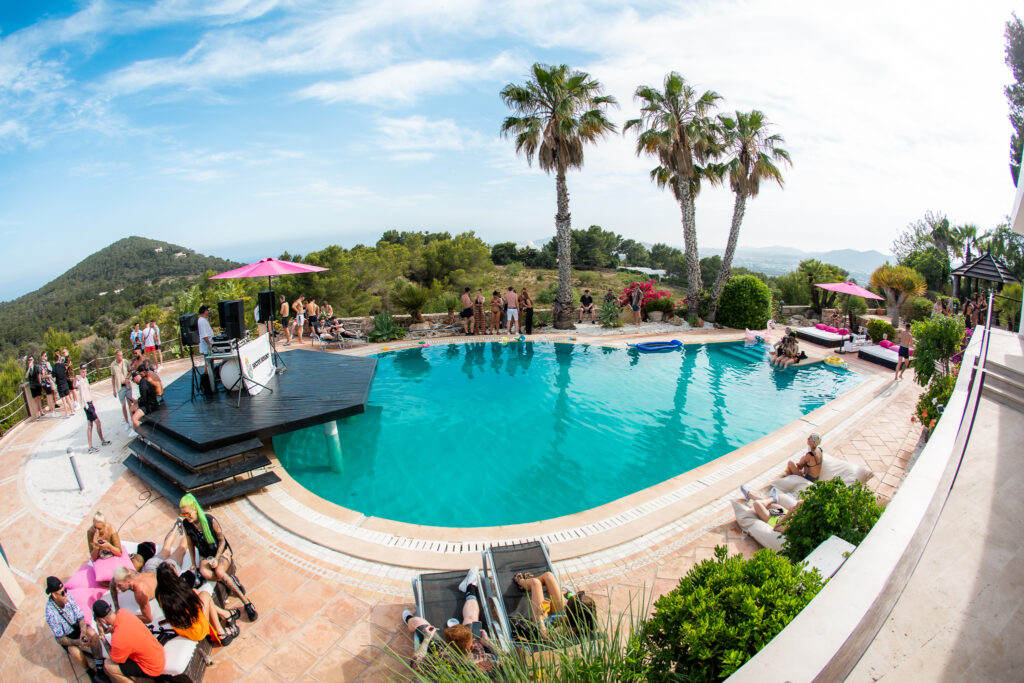 With your week well underway, you will want a change up in the madness. There is nothing that screams 'living life' more than a private yacht charter. Absolutely guaranteed to bring you back to life after a heavy few days.
Picture this – you're sat on a yacht, with your best mates, chilling on a luxury yacht, listening to your favourite Ibiza bangers, the suns blazing, drinks are flowing, your Insta's poppin. All this topped off with the world famous sunset moored up outside Cafe Mambo. The perfect day doesn't exist…
Once the sun has set, get yourself ready to do the night all over again!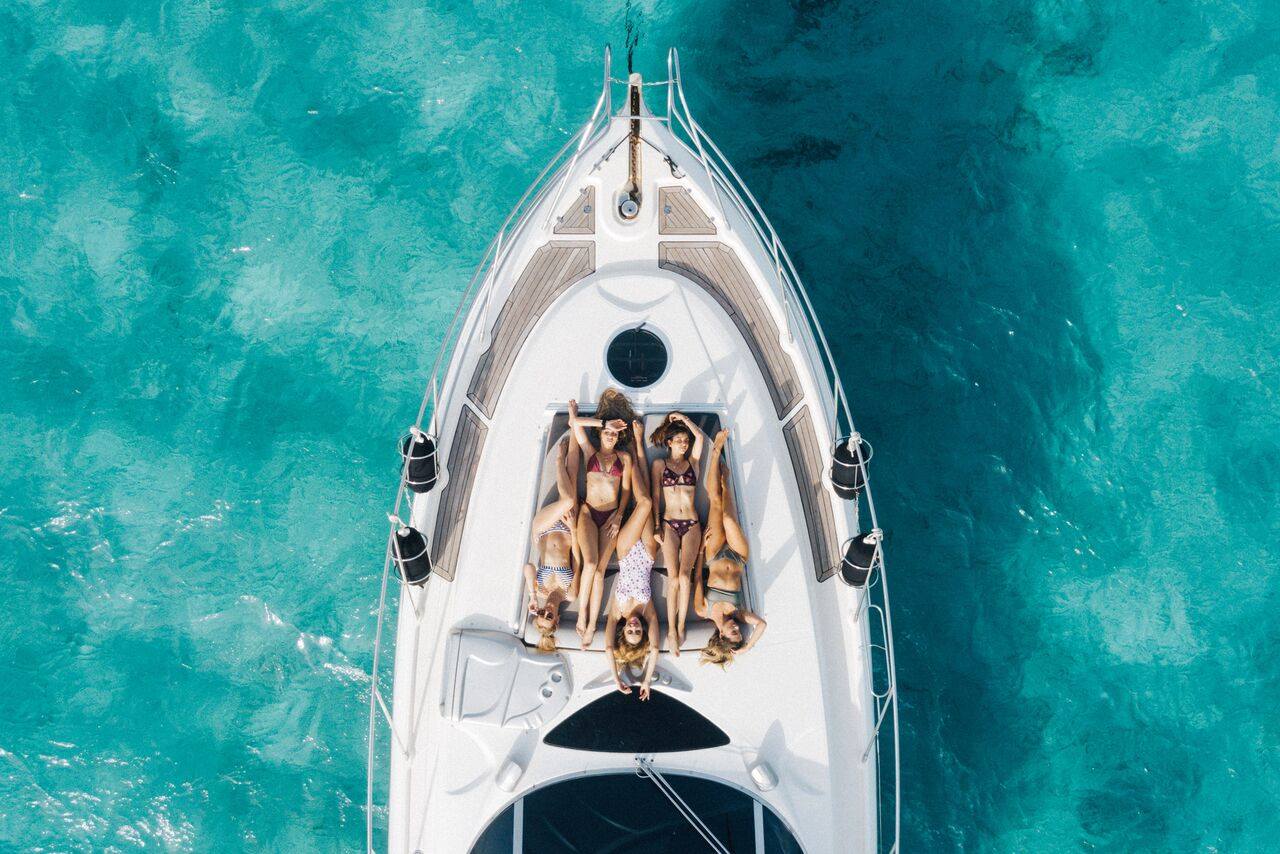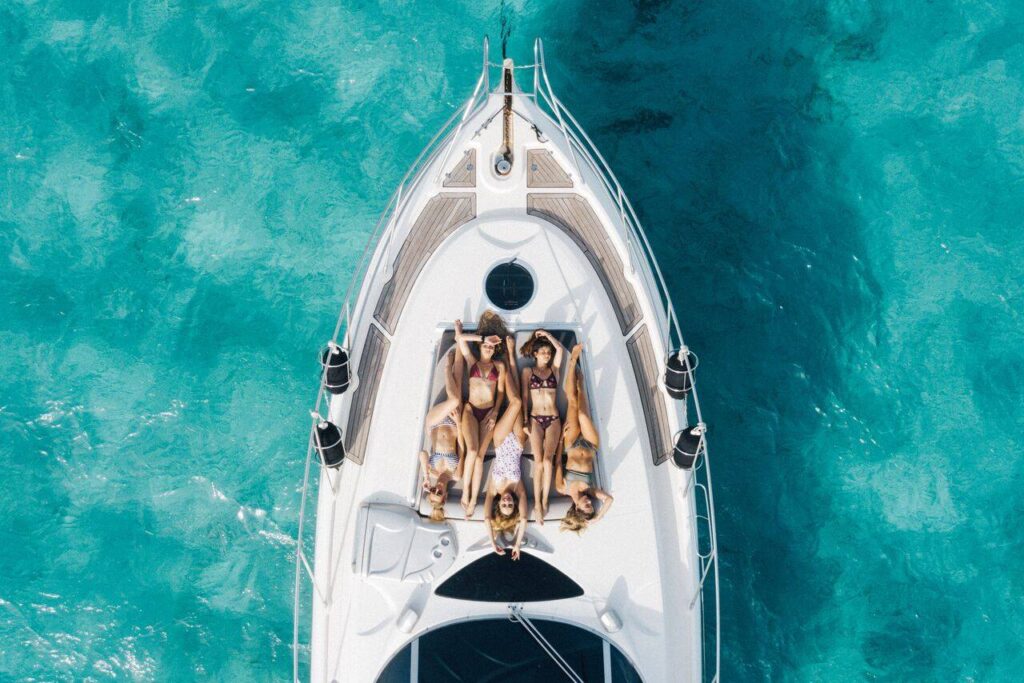 Our reps live and breathe Ibiza. We have been living and working on the island for the last 13 years. Over this time we have built up the best connections for everything Ibiza related. We will be on hand to help you with recommendations to make sure you have the best 7 days of your life. From beaches to restaurants, we've got you covered!
T&C's:
These are events which have been part of the list in previous years. There is no guarantee they will be taking place in 2022 or that they will be included in the package.
Entrance to the private afters will be included as long as there is an event running on the days you have chose to book.
If you need this in your life, get in touch via DM here or email [email protected] for a rapid response!