Best Beach Clubs in Ibiza
Here's our guide to the best beach clubs in Ibiza. As we all know this year took its toll on many ravers worldwide. It was announced that the super clubs were not opening due to the global pandemic. BUT the season was not completely over! There were a selection of beach clubs that were still up and running. To say thank you we have dedicated this blog post to our top five beach clubs that made Ibiza 2020!
Best VIP Beach club in Ibiza
Blue Marlin Ibiza
The best day of the week, Blue Marlin Sundays! Don't get us wrong, Blue Marlin is good any day but this was a tradition in Ibiza. There was nothing better than sharing a sushi platter with your friends and taking a dunk in the sea whilst the sun was setting. A day at Blue Marlin always starts off sophisticatedly until it gets dark and everyone has had a few too many tequilas (I'm not crying, you are).
How to get to Blue Marlin Ibiza:
There are two ways to get there either by road or by sea. We suggest you choose the latter for the full VIP experience! There is a tender service that will collect you from your private yacht and take you to the club.
If you're driving head for Cala Jondal beach. Here's the address so you don't get lost:
Cala Jondal, s/n, 07800 Ibiza, Balearic Islands, Spain
How to book Blue Marlin Ibiza
To book a table at Blue Marlin click here and our bookings manager will assist you.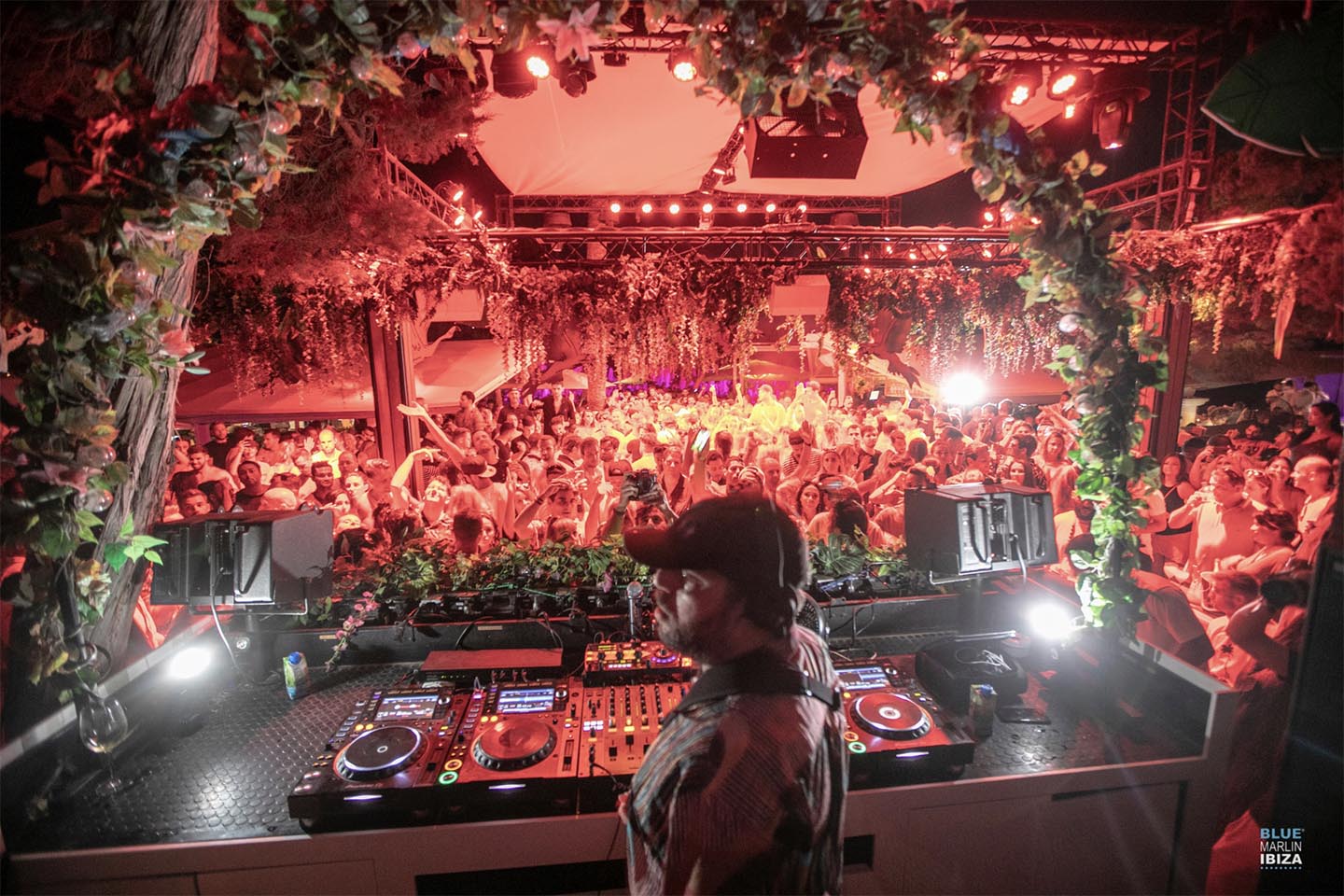 Experimental Beach
Situated on a coastal spot called Cap d'es Falco, among the glass-still salt flats of Las Salinas is Experimental Beach Club. Experimental Beach is one of out favourite spots for sunset this season. We were so surprised driving towards what looked like a building site to come across such a stylish beach club. So if you are feeling for a more chilled vibe, this is the perfect spot.
How to book Experimental Beach?
To book a sun bed, daytime or sunset: email [email protected]
Alternatively call or Whatsapp +34 664 33 12 69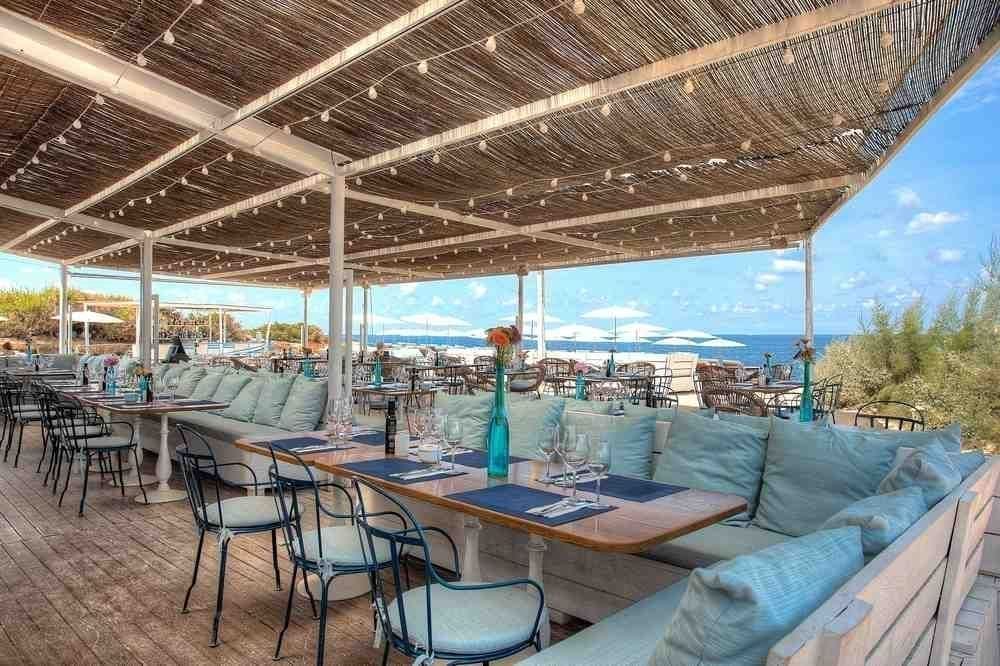 Beso Beach
You may not have heard of this one as it is not actually based in Ibiza itself. Beso Beach Club is located in Formentera, an Island just off of Ibiza. Formentera is a popular destination for hippies and is renowned for its white sand and crystal clear waters. Beso Beach is a laid back tropical beach with vibes only you could dream of. From the music, to the food this is a go-to if you visit Formentera.
If you haven't heard about Formentera you can check out our blog here.
How to get to Beso Beach:
The only way to get to Beso beach is via boat. That being said; for the best experience we recommend hiring your own private boat charter. To book one of our Formentera Charters click here.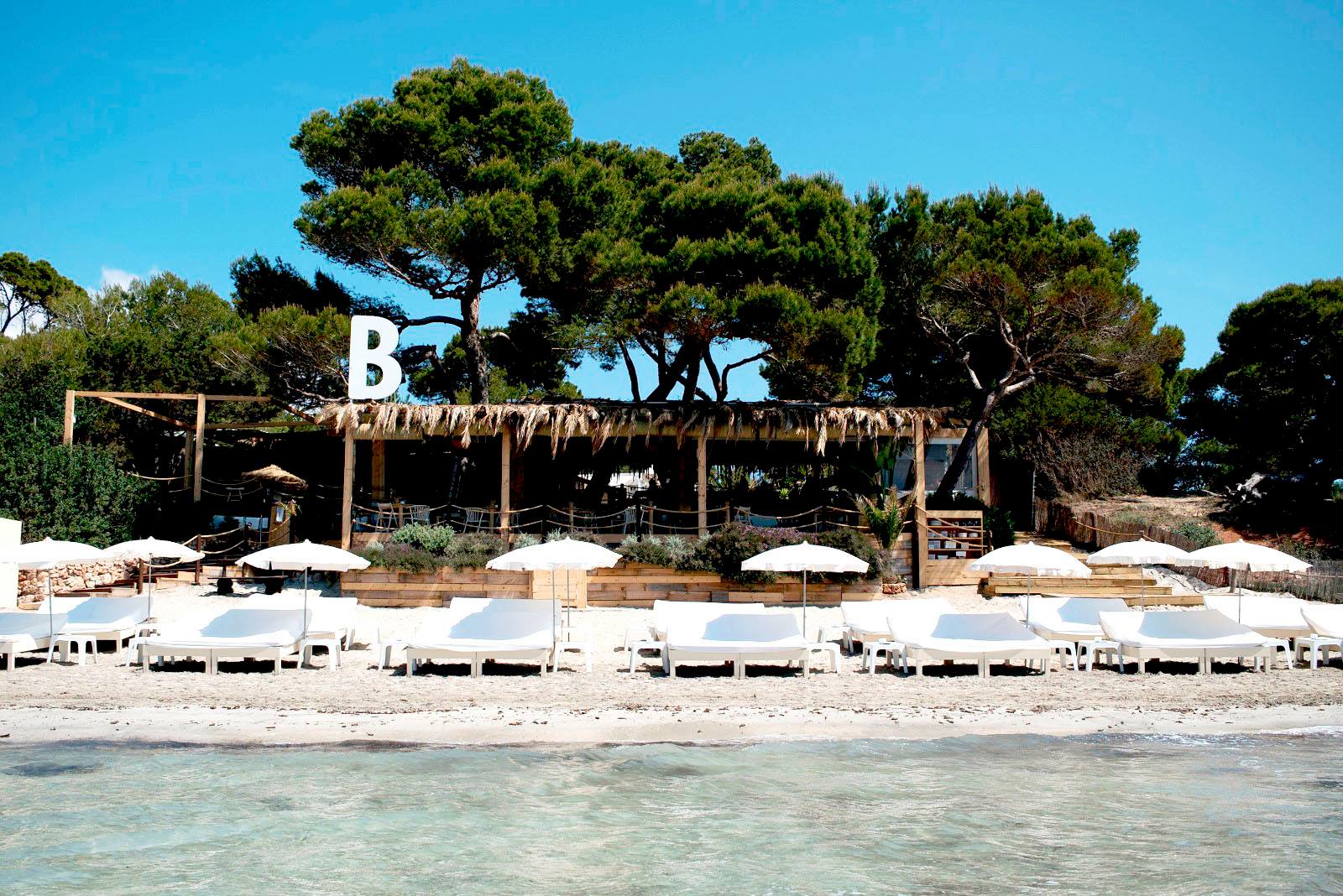 Best beach clubs in Ibiza for partying:
OBeach Ibiza
Of course Wayne Lineker couldn't let us down this year, and corona didn't stop his selfies either. Obeach is known for its orange cups and the place to go if you want a crazy day out with the guys or gals. However, it's fair to say this year was a little bit more tame with restrictions, but Obeach was still one of the best places to be if you wanted to party.
How to get to Obeach Ibiza
Obeach is located in San Antonio. If you're staying in San An Town go to the fountains keep the sea on your right hand side and keep walking. You will go past Ibiza Rocks, Linekers (also part of the Obeach group) and Bay Bar.
If you're staying anywhere else on the island just jump in a cab and get yourself over.
How to book
To book your VIP bed click here and our bookings manager will source you the best beds/ loungers available.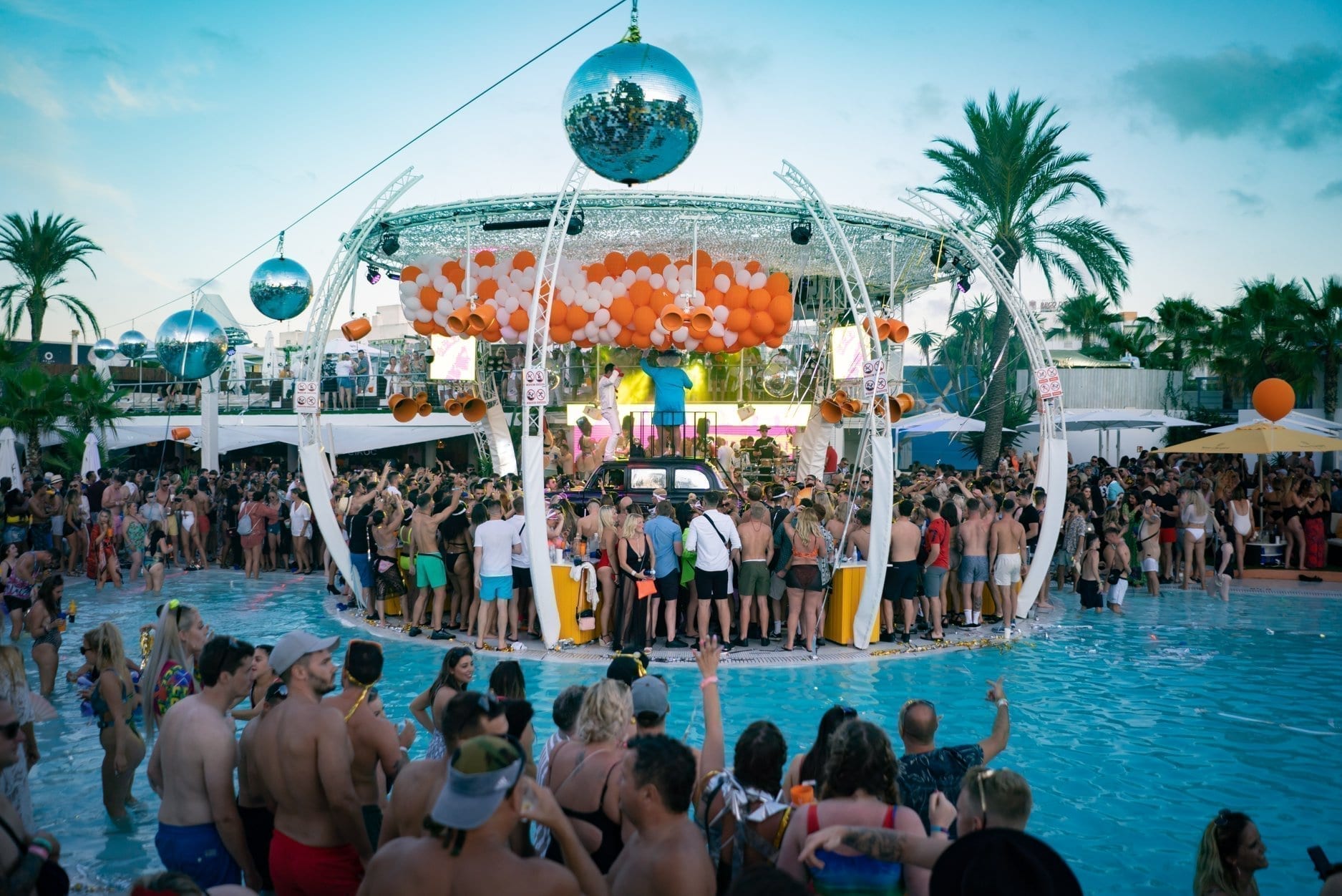 Nikki Beach
Another popular one for a crazy day party, not just in Ibiza but worldwide is the famous Nikki Beach. The waiters and live music create the positive uplifting vibe that everyone loves and if you fancy diving into a pool after a few vodkas then Nikki Beach is the place. Based in Santa Eulalia, although slightly far out it is worth the journey!
How to book
Bed's and loungers are available throughout the summer. To book yours click here to submit and enquiry form and our bookings manager will source you the perfect bed for you and your group.
Address: Avenida S'Argamassa 153, 07840 Santa Eulalia del Rio, Balearic Isles, Spain